Youtube Random Comment Picker
Choose a random winner from the Youtube video comments for any Youtube giveaways, promotions, sweepstakes or contests
Enter your YOUTUBE VIDEO URL below:
How Youtube Random Comment Picker works?
Enter the Youtube Video URL to textbox above to pick a random winner from your youtube video comments.
You can choose unique Youtube comments or filter them using a hashtag or specific keyword to pick a winner for your Youtube giveaways, promotions, sweepstakes or contests.
The Random Youtube Comment Picker is all free.
How to pick a random winner from youtube video comments?
Youtube Random Comment Picker can be used to hold contests, raffles and sweepstakes. The comments can be further filtered for any specific keyword or hastag. we also make sure that it's as fair as it can be.
You can use the Random Youtube Comment Picker for free!
Picking up a random winner from a Youtube video is as simple as below steps:
Enter the Youtube video URL in the textfield above.
If you would like to filter duplicate comments, check "Filter duplicate users"
Enable the option include specific text and enter text, if you want to filter comments based on a specific keyword or Hashtag
Click the button "Choose a random winner"
You can now see random winner name, comment and link to their Youtube Channel
Scroll up and Enter your another Youtube video URL
What's my Youtube video URL
It should look something like this:
http://www.youtube.com/watch?v=-wtIMTCHWuI
http://youtu.be/-wtIMTCHWuI
http://www.youtube.com/v/-wtIMTCHWuI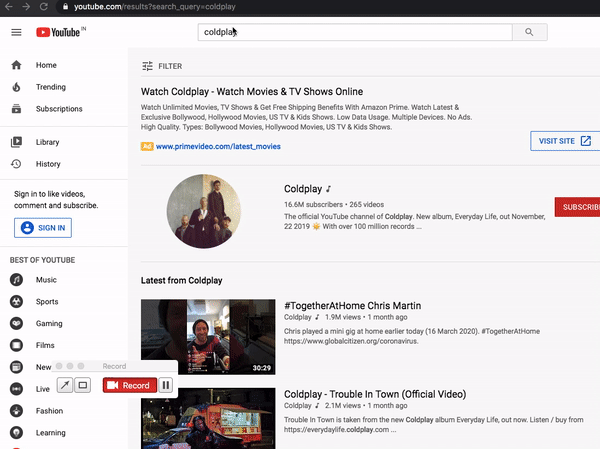 Frequently Asked Questions
Youtube Comment Picker is a fully automated way of selecting a random comment from Youtube with a fair chance for choosing the winner.
Is this service completey Free?

> Yes, Youtube Comment picker is completely free. Feel free to share it!.

What are the filters and duplicate checkboxes stands for?

> Filtering duplicate comments - Checking this box will remove the duplicate users whilst choosing a winner from your Youtube video. This removes all duplicate usernames for a fair chance of winning the prize.

How do I giveaway to users who commented with specific hashtag or keyword?

> Search for comments by text, keyword or a hashtag. Simply input your word in the input field and load the comments.

Does this work with private videos or if Youtube video is private?

> Youtube video must be public and accessible by our app to choose the winner from your comments.

I want to win a contest, is it possible to hack this tool and select and pre-choosen winner?

> No, The tool is fair for everyone. It's not possible to manipulate the outcome.

Does this tool supports cryto giveaways?

> Not yet, but yes, thats something we are working on, stay tuned!

I have a feature request for Youtube Comment Picker

> Sure, Feel free to email us at [email protected]
Find My Facebook ID is a tool website and is not associated by any means to Facebook or the Facebook brand and doesn't have anything to do with Facebook, Inc..