What is the Word counter?
Word counter is a free online tool to help you count words and characters in a particular content or text you have written. This tool helps you calculate the number of words, characters as well as the number of lines you have entered in the Magical text box above. Our Word counter tool can help with your assignments, for preparing a legal document, articles, papers, and other forms of contents. It helps you to find the keyword density of the texts as well. Isn't it amazing? And all of this for free and for unlimited use.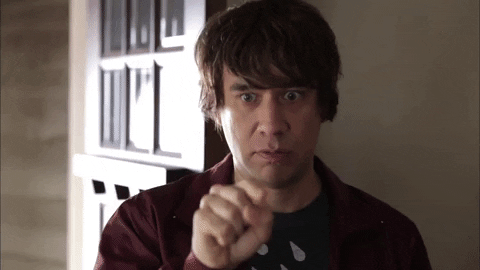 What is a Magical Text box?
The magical text box is an input box you can see above. You can enter your texts or content you may have written in other writing tools such as Google docs, Microsoft word, etc, or can type in your heart out here. Now you may ask, How's this magical? It's magical as soon as you enter the text here the counters above will automatically change according to the number of characters, words ad lines. You can edit, delete add in this input text box, which will change the calculators above directly. Also, it shows you the keyword density of the text you have entered.
What is a keyword density calculator?
This is a tool that provides you the number of times particular or certain keyword appeared in your text. Also known as the word frequency calculator, it helps you to make changes in your text as per your requirement. This is useful if you are writing for a blog or for SEO purposes. The keyword density calculator on the right-hand side of the magical text box gives you the frequency of the words in a given content.
Why is Word counter important?
Whether you are an author, blogger, litigant, SEO manager, student, researcher, or anyone involved in content creation and management this tool is helpful for you.

Today many social media networks such as Facebook, Instagram, Twitter, etc offer you to write on their respective platforms within a set character limit. Be it for comments, posts, a profile description, you name it. This is where our free online word counter comes in handy.
Tip: Bookmark this page now for direct future use.

If you are into academics, Whether a teacher or a student, sometimes you have to write or analyze an essay, assignments with certain word limits. This tool will keep you handy to write within those set limits. If you are a teacher who wants to check projects with set word counts submitted by your students. Just use this tool to take less time, and you can use your valuable time on other things.
For an author, this is the tool you can use for your books. An author has to write words accordingly to fit around different pages and chapters. There are certain word criteria many publishers consider for a book, such as the total number of word count on pages or chapters. This word counter tool helps you achieve that easily. The keyword density tool will assist you to substitute the most common word in your content into something shorter or better.
How word counters help you with Social media?
We all have used social media to communicate our message to the world at some point of time. Sometimes it's annoying to make changes to the writing to be within the bracket of set character limits of these social media networks.

Facebook allows a maximum character limit of 63206 for posts truncated at 477 characters. But for maximum reach according to research maybe around 40-80 characters. If you want to write more, try to keep it below 450 characters for optimal reach and engagement.

For Twitter, the maximum character limit of 280 characters is allowed for texts, raised from the earlier limit of 140 characters. Remember image is not included in the above character limit for Twitter.

Instagram has a caption character limit of 2200 characters, a Profile bio character limit of 150 characters, and a username character limit of 30 characters.
How to find word count on google docs?
To see word count on google docs, click on the "Tools" option on the top and select "Word count" option.
To use keyboard shortcuts you can use "Ctrl+Shift+C" if you're on P.C and " ⌘+ Shift+C" if you're on Mac.
The way we would recommend is to copy the content that you have written and paste the same in the Magical text box above. This will help you to know the word count or character count of any file be it word, pdf, doc, or any other file type
Using word counter online will help you be on point and help you avoid extra jargon or frequently used common words. And the best part word counter online is free to use the tool. You can use it unlimited times, with no restrictions on the number of content.
Happy writing
:)