Snapchat the app most that made for at the moment rich features. The app offers snaps and messages to be live for 24 hours and then get auto-deleted. There may be a chance that you post a story that maybe was not proper or has something in it you noticed later, which may be embarrassing. There is always an option to delete Snapchat story.
As of 2020 end, Snapchat had around 265 million daily active users worldwide according to statistics by Statista. This means the app is getting popular each passing days.
Snapchat gives us two option to post stories on. First, one being My story which only shows stories to your followers or the ones you have added to your my friend's list. The second one is Our Story which gives you an option to post the story on Snapchat Map or Discover option.
Do note that My Story option auto delete's the snap after 24 hours of upload time. While Our Story option may be deleted in two days, maybe three days or a bit longer.
You may not want to keep that embarrassing snap for 24 hours for people to see and some may even consider taking a screenshot of that and may share it on other social media networks. So better remove it earlier than others see it.
Also read: 3 Simple ways to guess if you have been blocked on snapchat.
How to save a story in Snapchat
Before you consider deleting the snap, you may want to save it "just for memories". If you do want to save it here's a quick step to do it.
The first step to complete is to open your Snapchat app and tap on the Camera option. Now tap on your Profile icon on the top left-hand side.
Now select the three dots next to the story you want to save under the stories section.
It will open a drawer, where you can select the option to Save Story. You can tap on the same to save the story. You can also toggle the option to auto-save snaps to memories if you want to.
Once you tap on Save Story a pop-up will appear asking you Yes or Cancel. Select Yes to save the story.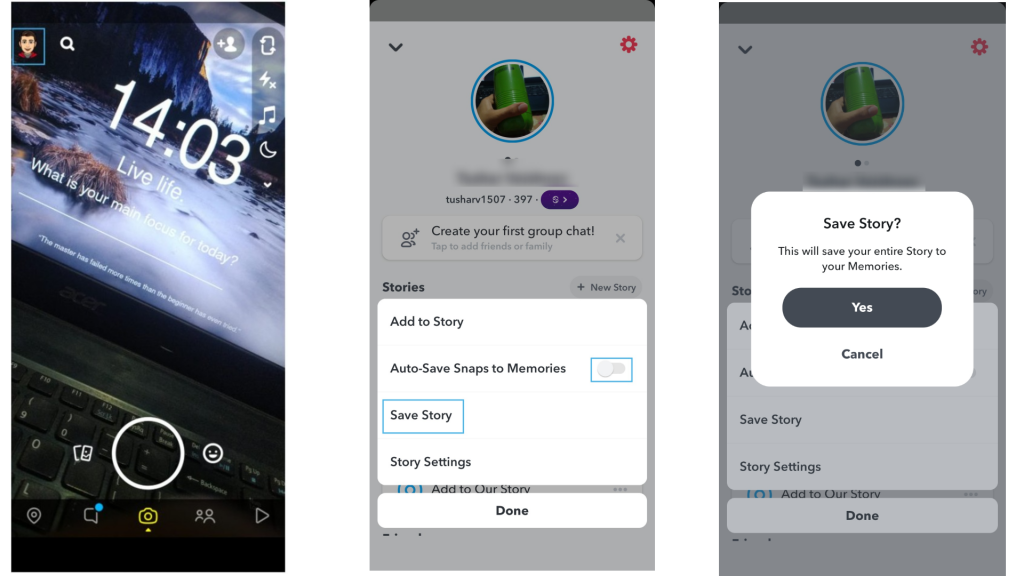 Now that you have saved the story in memories, lets show you how you can delete Snapchat story.
How to delete Snapchat story on Android and IOS.
Following are the steps you can take to delete Snapchat stories. A note to keep in mind Snapchat does not allow to delete of many stories at the same time. But gives an option to delete stories one by one.
The first step to follow is to tap on your profile on the top right-hand side corner from the Camera section of the app.
Then it will take you to your profile section where you can see an option of stories. Tap and open the story you want to delete.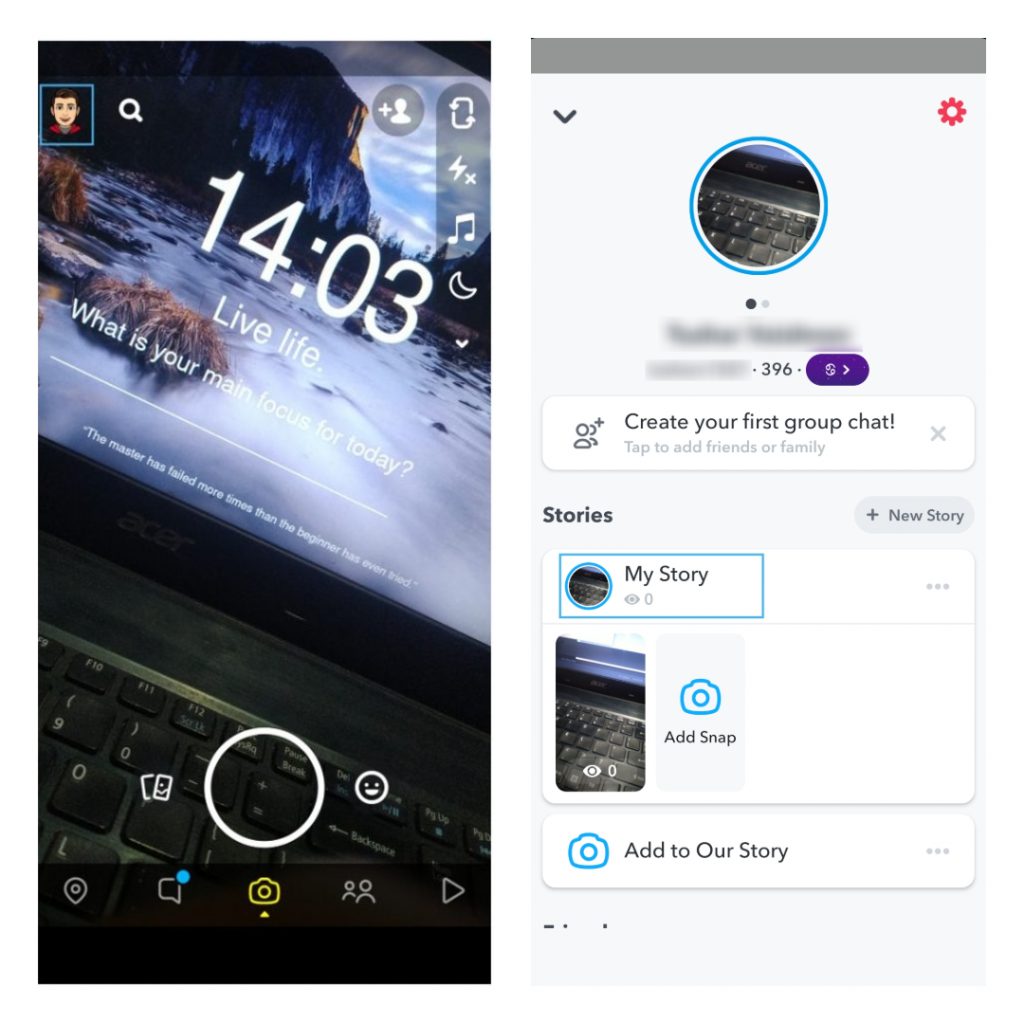 Now that the story is open, select the three dots option from the top right of the app. This will trigger a drawer, where you can tap on Delete Snap option. Once it's done you can tap Delete for the final confirmation on the dialogue box that appears.
This will delete the snap from stories section of your app, and people can not see it in case they have not seen it before you have deleted them.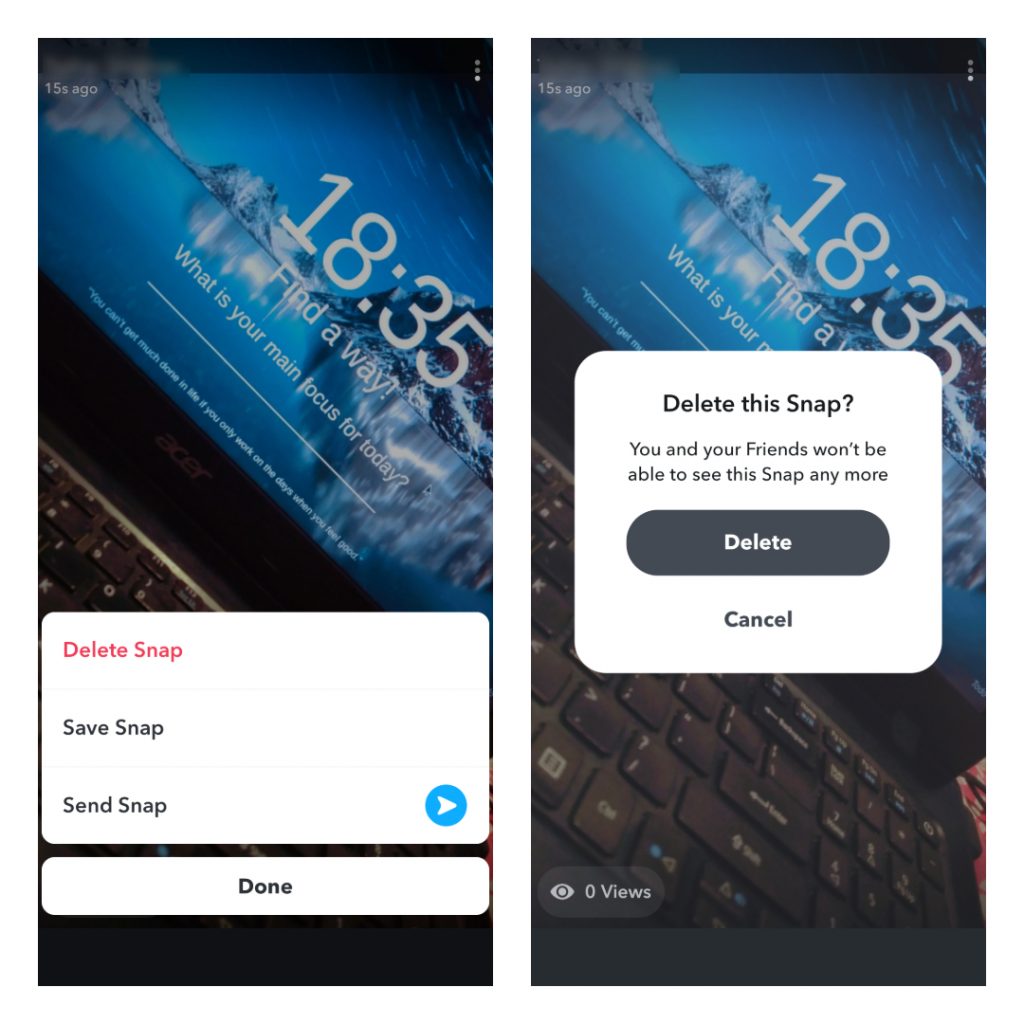 On the off chance that your snap story is still showing on in your area even after deleting following a day. Try this method to solve it.
Discover the snap you need to bring down by finding it from Search or on Snap Guide option.
Press and hold it
It will give you some options. Tap on trash icon located in the bottom left corner.
And select your purpose behind erasing to delete the snap.
This sums up the steps to delete Snapchat story in case you need it to. The main point has to follow in case you don't want to go through the above process is to think twice before you post anything 😉
If you like this blog do share it with your Snapchat freinds.
Untill next time, Chao 🙂