So it's been a while since you received a snap from that special person, and now you are in a dilemma that the person might have blocked you on Snapchat. Apart from its amazing library of filters and fun experience, Snapchat has been known for its privacy-first approach. Be it disappearing messages and other time-based features. The app also gives users to block a person easily.
Snapchat does not notify a user if he/she has been blocked by someone. So, you will have to check it by yourself to find out if someone has blocked you on Snapchat. Without further delay, let's show you the steps you can take to find out if you have been blocked or not.
Also read: Top 5 Alternatives to Whatsapp with best privacy and security.
Check-in your "My Friends" list to find out the other person blocked you on Snapchat
As the heading above indicates, the first thing to notice is to check in your My Friend" list.
The first step you have to do is to open the Snapchat app and log in. Then click on the top left-hand side of the app on your profile icon.
Thi will open your profile screen. Now click on the My Friends option under Friends section.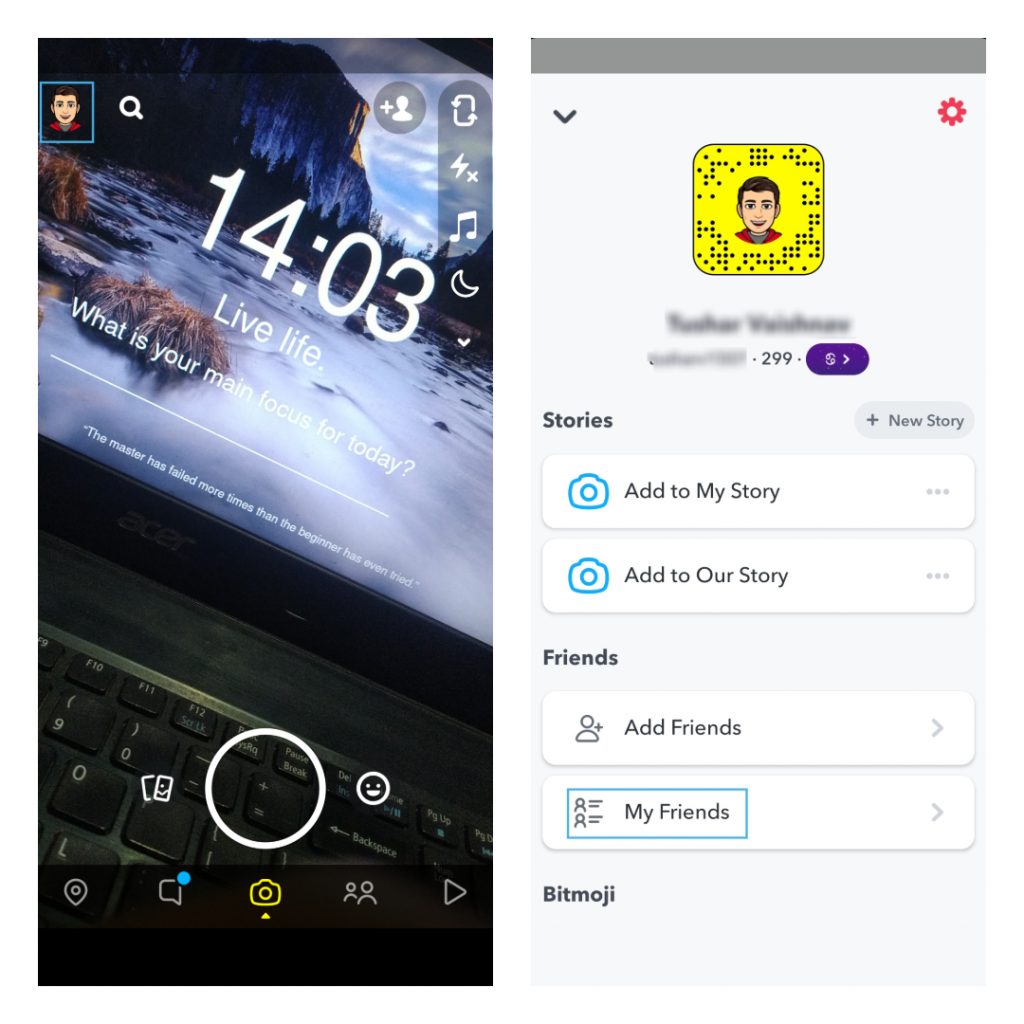 This will open the list of all the contacts/accounts. The next thing you have to do is to click on the search option and enter the particular contact's full name or username.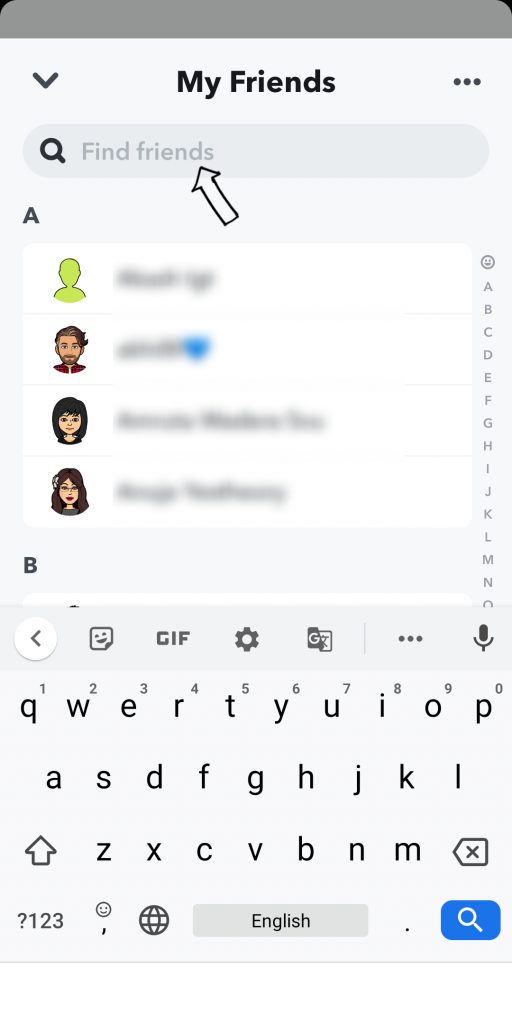 In case the particular contact you have doubt of blocking you does not appear on the list, there might be a strong possibility of you been blocked. Be aware it's just a 'possibility', to confirm this we will dig deeper now.
Search on Snapchat for the user
Now you have checked your list of friends on Snapchat and the contact does not appear there. Try to find out the last conversation you had with the user. If you find the user's conversation send them a message, if the message says delivered then, rest assured you have not been blocked. But what if you are unable to find the user in your conversation list. It might be that you have deleted the conversation by mistake some time back.
To further confirm we will go to the search option in Snapchat on the top left-hand side of Snapchat besides your profile icon. Or click on add friends option under your profile screen.
Now click on the search option and enter the person's full name or username (in case you know it). If you are able to find the person click on the "Add Friend" option and if this works you are good and can have further conversation.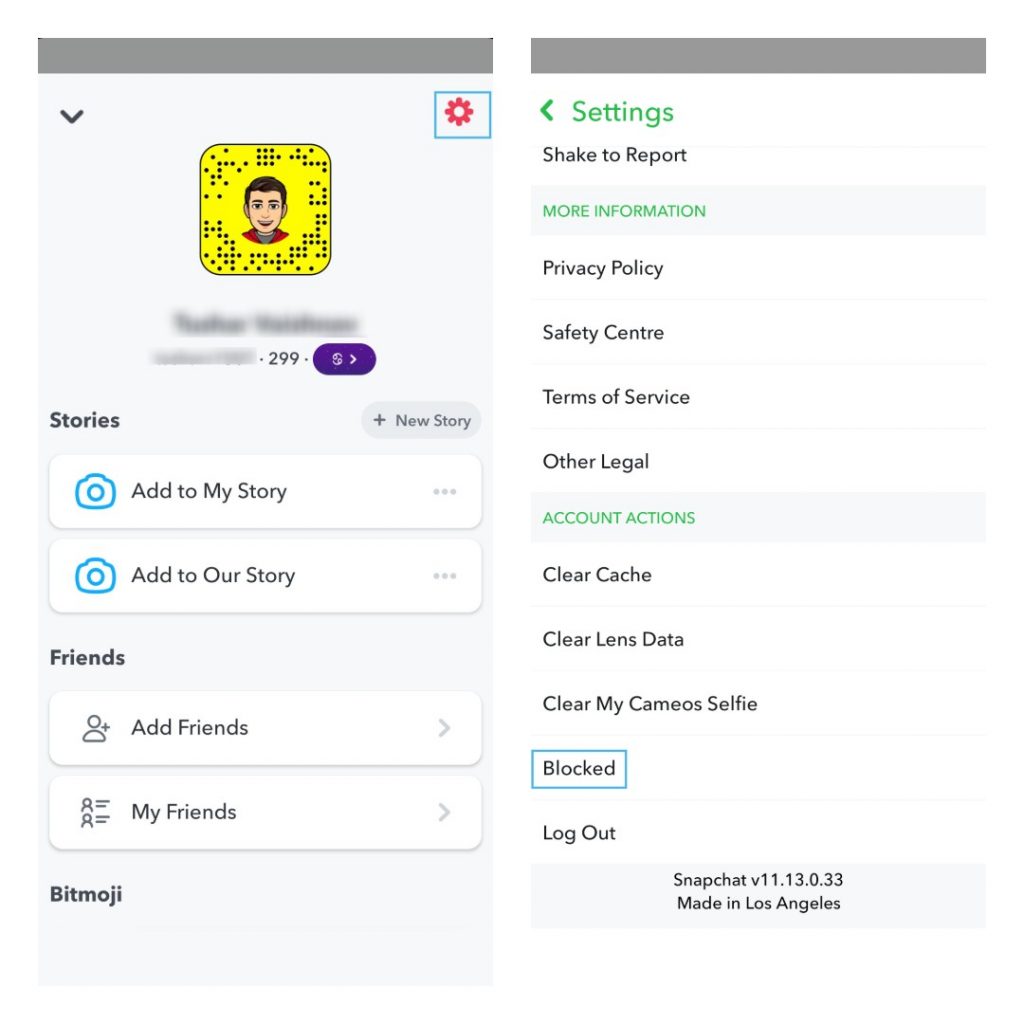 In case you don't find the user there is a high possibility that the user has blocked you or might have deleted Snapchat altogether.
To confirm this we have to perform one last step.
Searching through a different account
Now, to confirm everything we have to check if the user is on Snapchat or not. For this, you can take the help of your other friend or family's Snapchat account. Ask them to check if they can see the user in their search results if they don't see if that means the particular user has deleted the Snapchat account. And if they can see the user that gives the confirmation that the user has blocked you on Snapchat.
If you are unable to check from a friend's account, you can log out of your existing account and create a new account by signing up and check the details the same way.
So far apart from the above method, there has not been any other to find out if you have been actually blocked. If in case they have removed you try adding them back it may have been by mistake.
Bonus: How to unblock a person on Snapchat
If you have blocked a person and now want to remove them, follow this simple steps below:
First, click on the Settings option on the top right-hand side of your Profile screen. Then scroll down until you find a Blocked option there.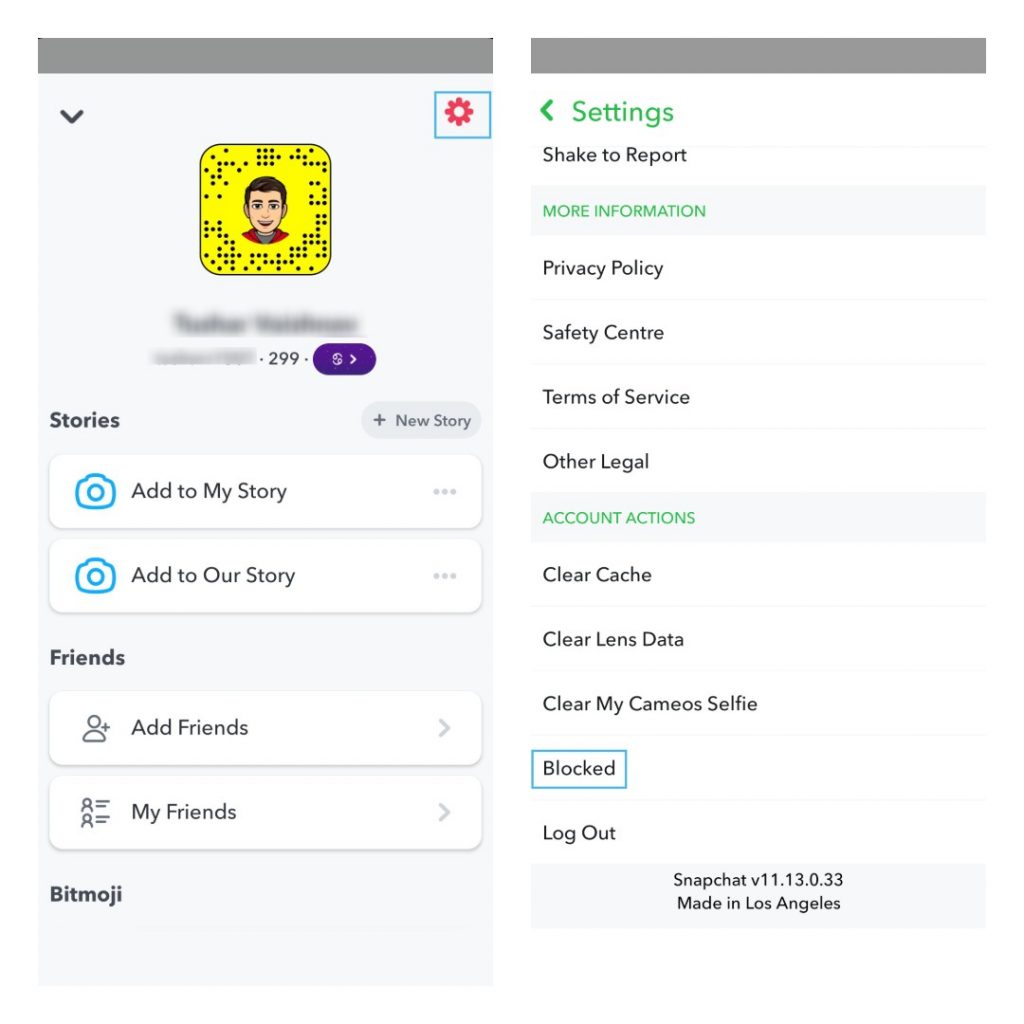 Now click on the X button next to the name of the user and Tap Yes for confirmation. This will unblock the person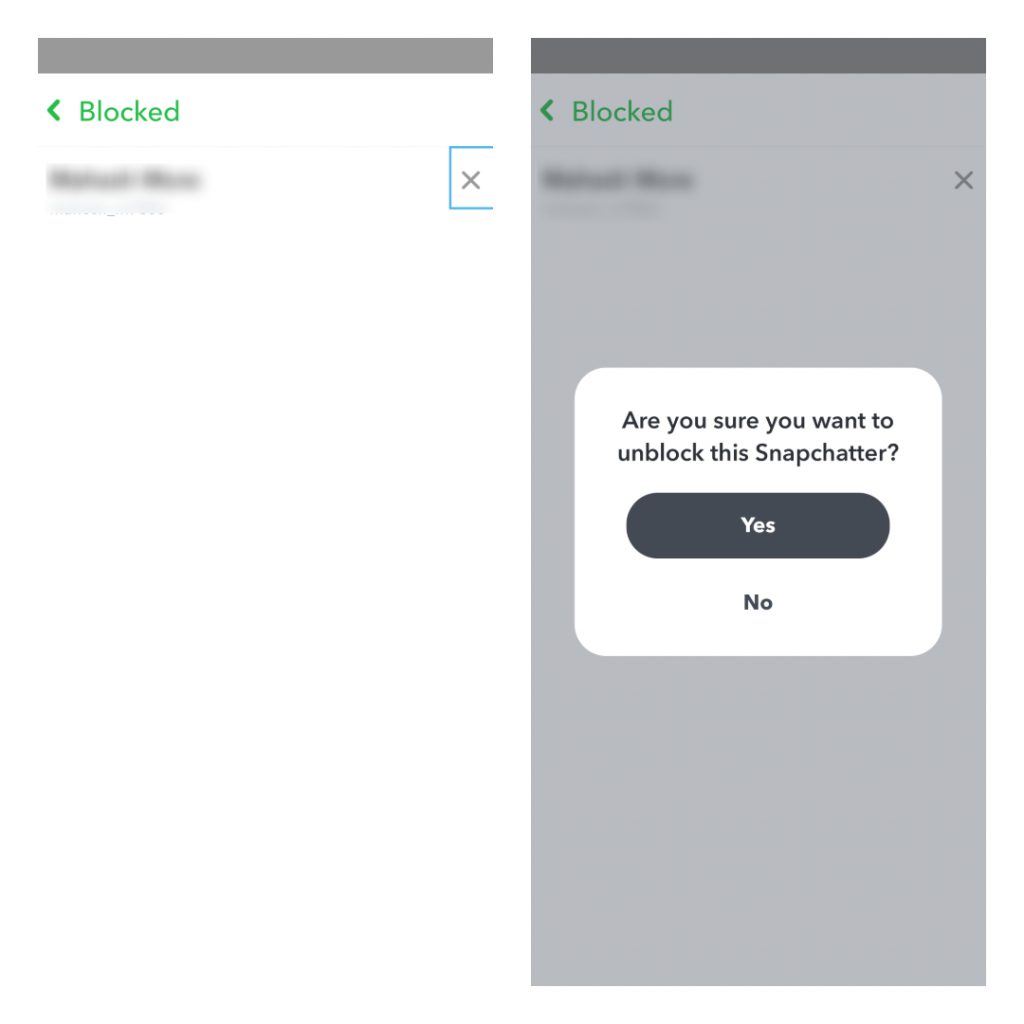 If you liked this blog do share it with your friends. Untill next time
Chao:)