It's really easier today to buy, sell and retain cryptocurrencies. Thanks to crypto trading platforms available today for smooth and easy transaction. They have made cryptocurrencies more accessible to the non-tech population out there.
Cryptocurrencies ( Continued as Crypto from now on in this blog) are digital currency that uses online ledger with strong cryptography to buy, sell goods. Its generally build upon blockchain technology.
Did You Know? : The first crypto currency Bitcoin is developed by presumably pseudonymous developer Satoshi Nakamoto. No one has found the developer as of now.
Crypto trading platforms are also known as cryptocurrency exchanges are digital currency exchanges that enable you to trade digital currency or cryptocurrencies on their platforms. Every crypto exchange has different features for a different type of investors.
Investment in digital or cryptocurrencies through online platforms can be risky at times, considering the number of frequent news of scams and people losing money.
Also read: Best voice assistants powered smart speakers in 2021
We have shortlisted some crypto platforms that are reputable and has good features and options to trade bitcoin and other altcoins.
Crypto trading platforms you can check out in 2021
Do note that we are these are only recommendations and you can check the platforms yourself before investing in them. Following are some of the crypto exchanges you should check out.
The biggest crypto trading platform around the world. Coinbase is available in more than 100 countries and is one of the most reputable crypto exchanges out there.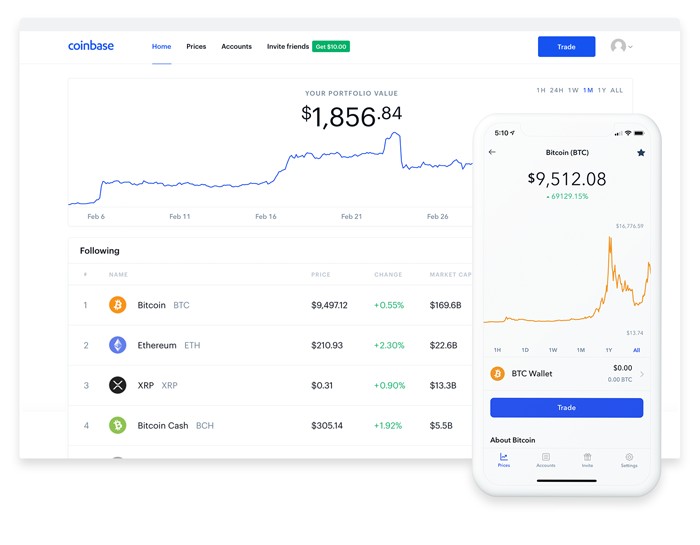 Features:
Keep track of all your digital currencies in one place.
Available on Android, IOS and has a website.
Its stores the currencies for you in its vaults for security purpose.
Great for absolute beginners
Supports Bitcoin, Etherium, and trading of 30+ other cryptocurrencies
Binance is the biggest cryptocurrency trading exchange trading at 1.2 Billion daily volume and 1.4 Million transactions per second. It takes a 0.1% charge from both sender and receiver of the cryptocurrencies. It was found with a strong focus on altcoins.
Features:
Offers to the trade of more than 200 cryptocurrencies
Has its own cryptocurrency BNB
Fees are competitive for Deposits, Withdrawals and Trading
Compatible with Android, IOS and PC client.
Offers basic and advance exchange interface.
Its a trading platform for investment in stocks, forex and other financial trading options. Now it also has an option to trade crypto on its platform. Fees on this platform vary based on your location.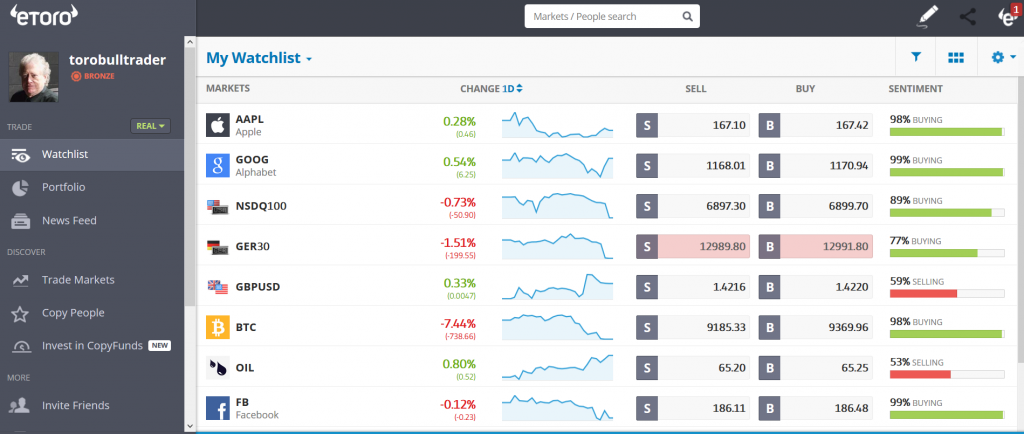 Features:
Invest in successful cryptocurrency portfolios of top traders
The option of copy trading the best crypto traders on the app
Easy to use Interface and intuitive mobile app design
Has an option to trade yourself using a virtual portfolio
Launched in 2011, Kraken is one of the popular crypto trading platforms out there. Kraken offers a feature-rich trading platform for individual cryptocurrency enthusiasts as well as large trading firms. It has a variety of account types that cover the needs of all kinds of traders and investors.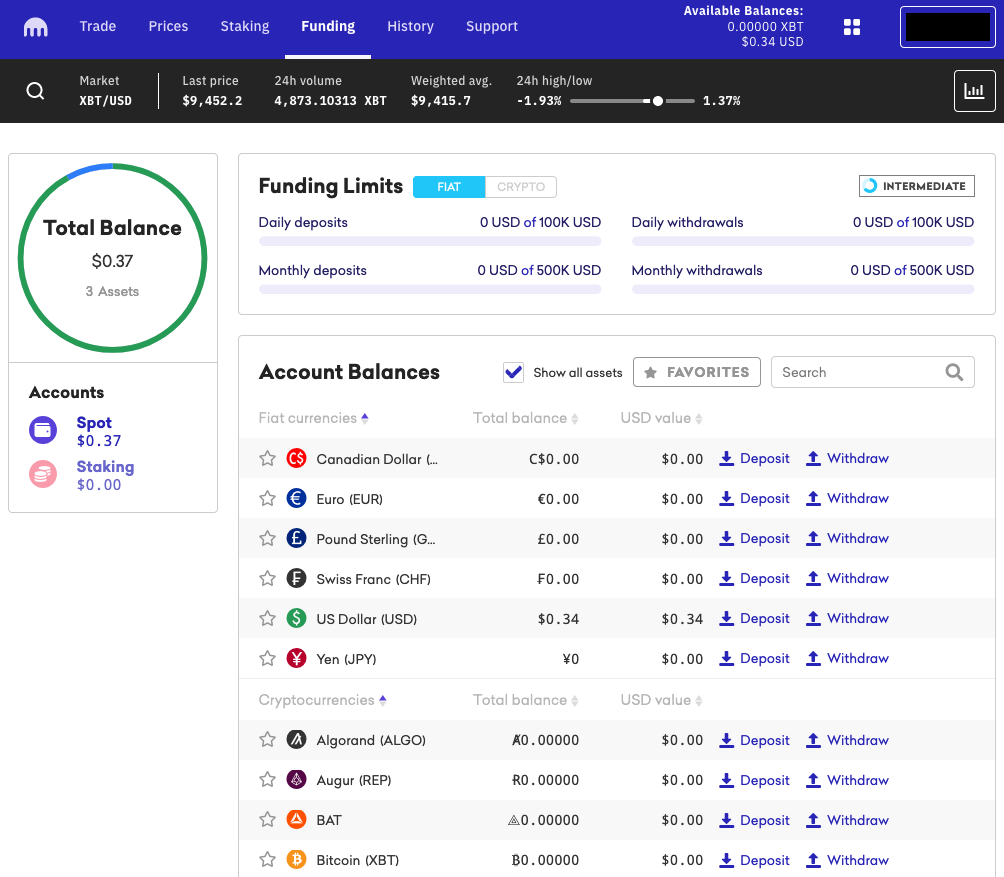 Features:
The charting interface is straightforward and is not difficult to trade
Full-time staff offering 24/7 customer support
Competitive and low fees
Regulated crypto exchange
Robinhood has been in the news recently for the Gamestop stock trading controversy. Its build mainly for traditional investment options, but has an option of cryptocurrency trading as well. It offers limited options to trade as it has just started, but has popular ones to trade. Yes, including our favourite Dogecoin 😉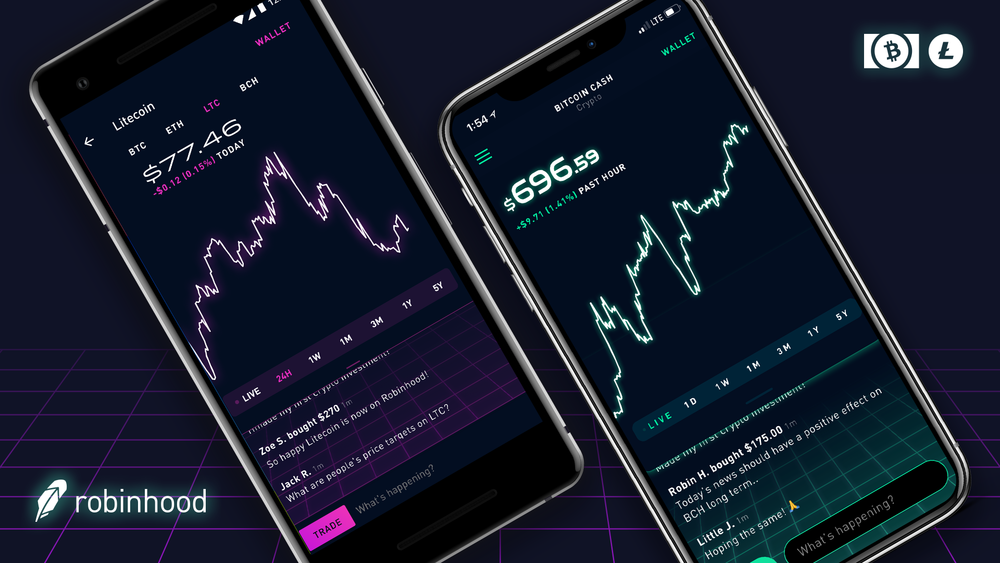 Feature:
Robinhood allows cryptocurrency trades to be placed in very small quantities. Other cryptocurrency trading platforms mostly require certain minimums in order to trade.
Easy to use interface on both mobile apps and website
Instant access to deposited cash.
Plus you get a free share of stocks if you open an account on Robinhood.
Apart from the above cryptocurrency trading options, there are other well-known ones as well that are slowly growing in the crypto trading market. They are Coinswitch Kuber, Wazirx and Zebpay. You can earn dollars or some discounts if you click on the links above and signup on to the crypto exchanges you want to use.
In conclusion, I would say you to invest only that much as you can afford to lose. Yes, cryptocurrencies have their own benefits but ha limitations too. The major one being it's not regulated by governments and can be risky.
It's necessary to note that these crypto trading platforms are vulnerable to getting hacked as it holds a large amount of money. On the off chance that you intend to exchange, recollect to not hold your cash on these trading platforms for a really long time and ensure you pull out benefits to a trustworthy crypto hardware wallet for safety's sake.
If you like this blog do consider sharing it with your investor friends and family.
Untill next time, Chao 🙂