Welcome to one of the great places to share your awesome blog posts over a tech blog – Find My Facebook ID. We are a unique blog with tons of tutorials and blogs about different technical categories.
You are welcome to contribute your guest post ideas to use. Using the instructions posted below. You can share your blog post to our community of more than 200k+ users a month.
We understand that the guest bloggers are finding guest posting opportunities on a regular basis. If you have any questions about writing to us, please do not hesitate to contact us! We love feedback and want to find ways to work with you that both benefit us.
What type of guest content we are looking for:
We prefer to collaborate with creative and savvy SEO content writers. Who loves to write about the latest tech updates? We are looking for people to provide high-quality content and create a community of great tech bloggers. This guest blogging SEO oriented approach is what we are looking forward to.
We are always looking for talented writers and would like to accept guests' contributions from bloggers. If you think you have a good topic that interests us, we would like to hear from you. Please see our guidelines below before submitting it.
Website Statistics: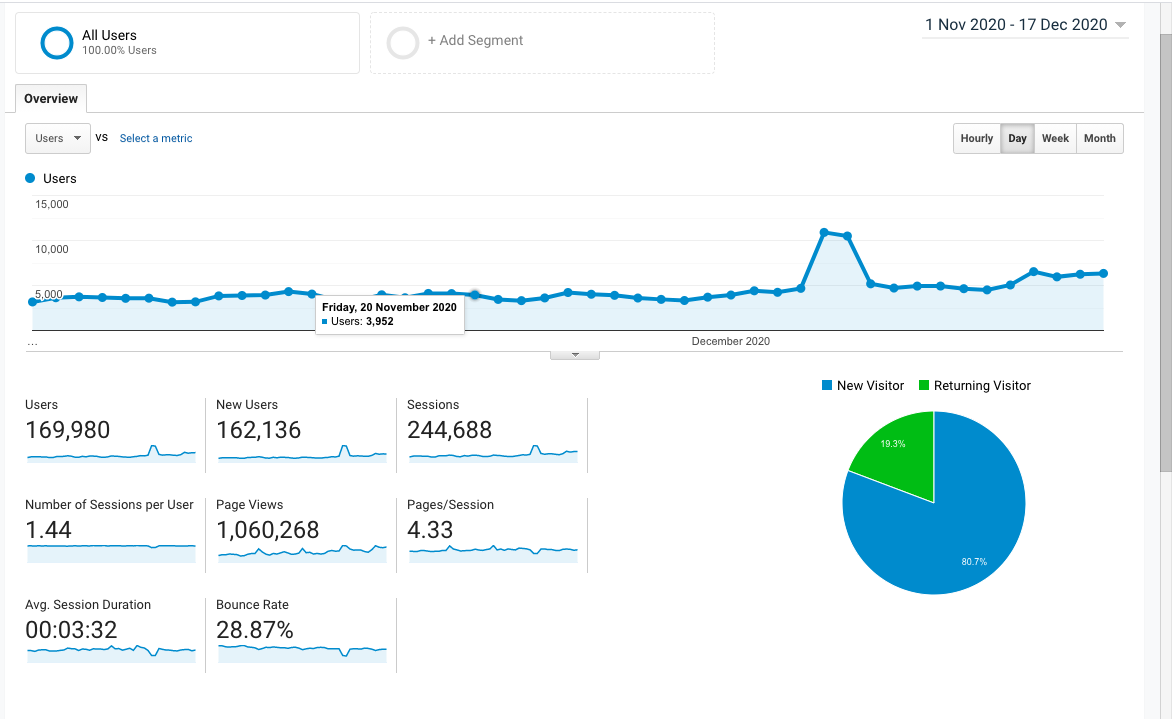 Content Submission Guidelines:
Table of Contents: Enter your content idea for us before writing the current article. Give us 2-3 article titles you'd like to write about, and our editors choose the one that suits us most.
Original article: We do not allow posts published online or posted online (including personal blogs and social media) or you intend to distribute to other sites. Don't send any ads or articles that promote a particular brand or product.
Topic Submission: Topic should be complementing Technology fresh and hot topics. We currently accept guest posts in the following categories: Facebook, Instagram, Youtube, Internet Tools, Ecommerce Products, Woocommerce, Gadgets etc.
Recommended Article Word count: 1500+ words
Formatting: When writing an article for us. The use of heading tags and subheadings with keyword optimization is important. Make it interactive and visually appealing for the user.
Linking: Includes facts, research, resources, and support your insights, information, and arguments (with outbound links, where applicable).
Concise paragraphs: Shorter and concise length is important for search engines and readers. At most three to four sentences per paragraph.
Multimedia: If the images are subject to a specific license, you must provide an image credit by linking it to the source.
Editorial rights: We reserve the right to have articles for clarity, length, etc. To edit. You acknowledge that you accept any form of editing that may occur on behalf of the editorial staff.
How to submit:
We consider all our contributors a part of our virtual family. As such, we would like to know a few things about you before embarking on this journey. Please give us a short author bio of 60 words or less and send us some previously published articles (not mandatory, but it will increase your chances of getting approval).
Contact Email ID: please write us an email to [email protected] with subject "Guest Post Submission"
If your application is accepted, you will be returned within a week. One of our editors will reply and send you additional instructions.
Frequently Asked Questions
Here are some of the common questions for the write for us queries:
Q. Do you accept free Submissions?
Ans. Yes, we do but we have very strict criteria for that. We require copy-free unique 1500+ words content. It should contain royalty-free images. Also, the content needs to be creatively written. It should have technology relevance and needs to have low competitive and high search volume keyword-base (Ahrefs or SEMrush).
Q. Do you accept Link exchanges?
Ans. No, we don't accept any form of link exchange.
We tried to cover all the queries related to guest posts blogging opportunities on our blog.
Note: Just sending an article "Does NOT guarantee the publication".
We are looking forward to working with you.