You may want to join the world of influencers by starting your own youtube channel. But now what you see is the channel name is the same that you once kept during your high school. So, as this name does not stand with the content you want to create, you have made up your mind to change the youtube channel name.
The reasons can be different to change the youtube channel name, it may be because you are migrating your content to a different topic from the earlier one and the youtube channel name does not suit the current change. Whatever be the reason, youtube gives an option to change the settings. At the end of the blog we will also share some tips for your youtube channel so do read the blog till the end.
Also read: How To View And Download Youtube Thumbnail Image In High Resolution?
Lets show you how you can change the settings..
How to change Youtube Channel name on Android and IOS
You can easily make changes on your Youtube app. The first step is to open the Youtube app and sign in to your account. Now that you have your account, tap on the Account icon on the top right-hand corner.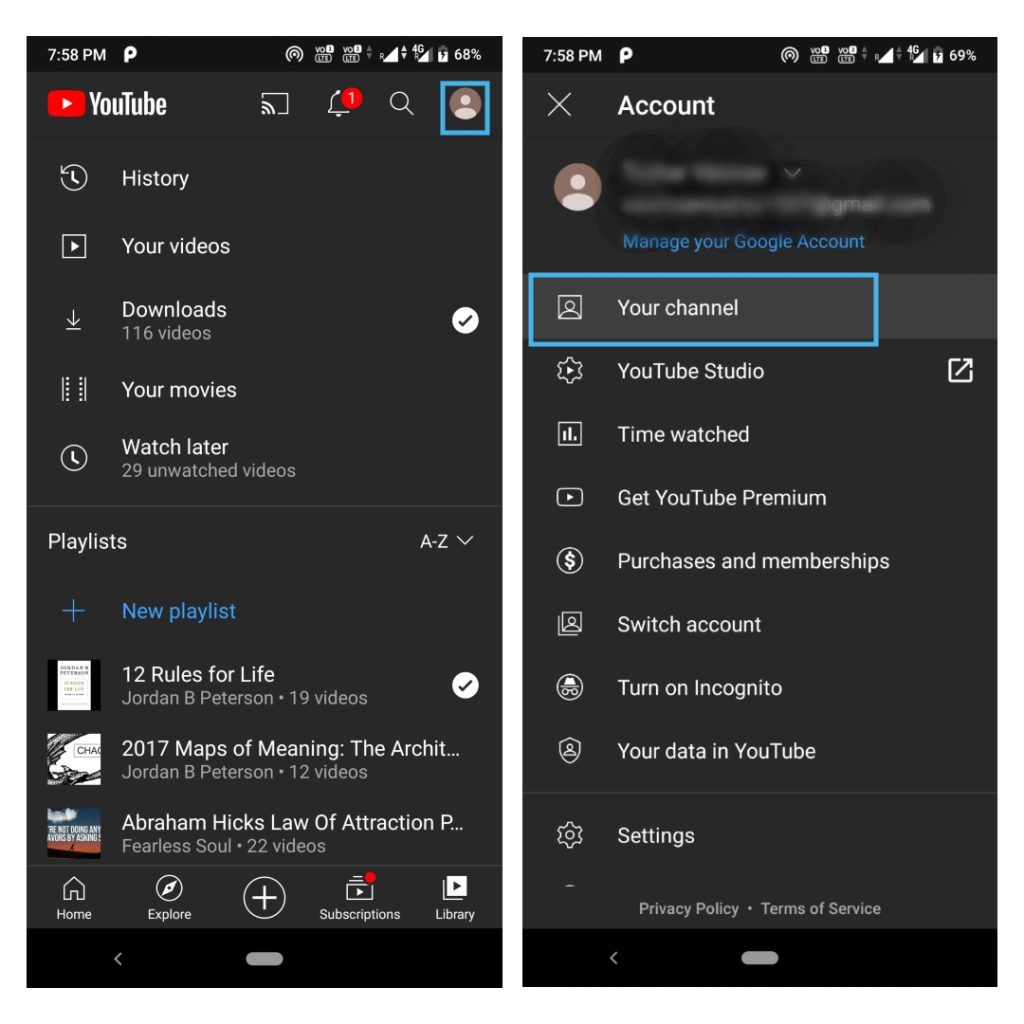 Now, tap on the Your channel option. Once you tap on the option, you will be directed to your channel page.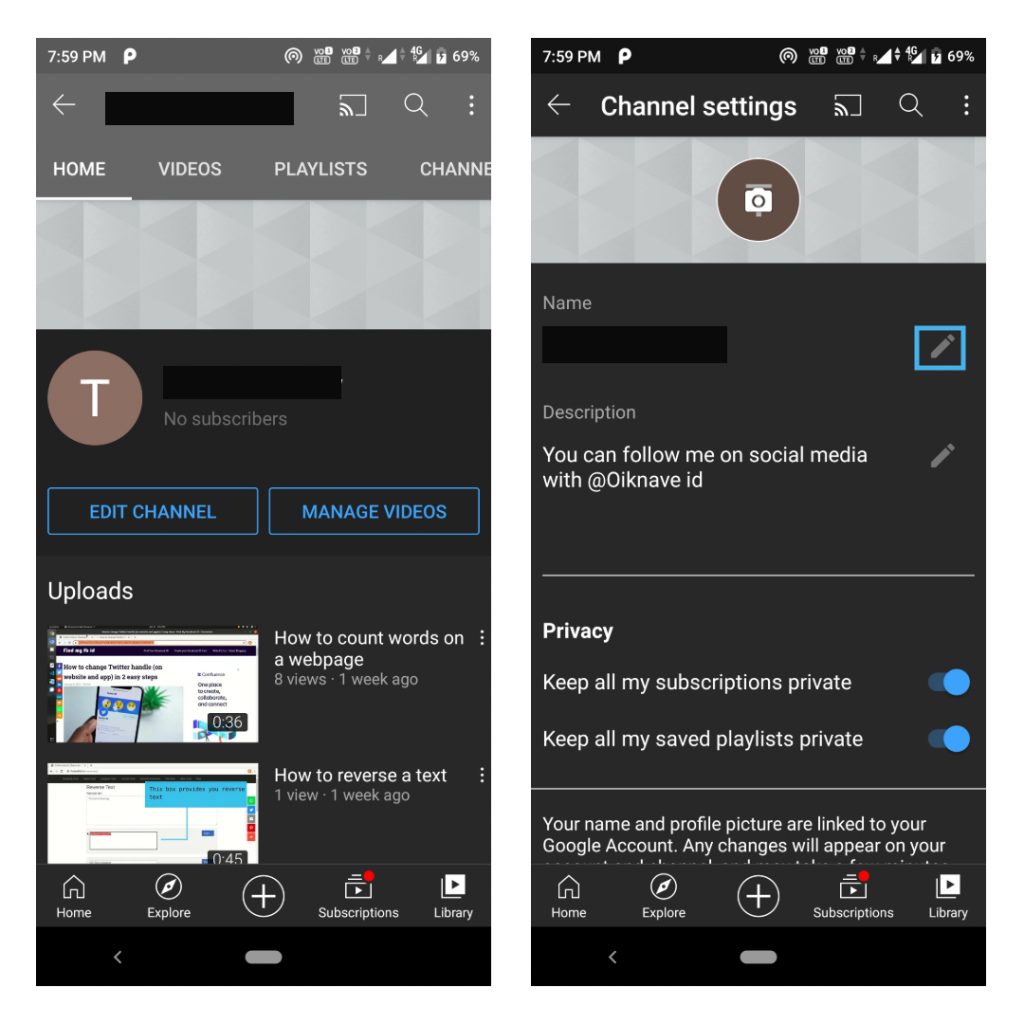 Now click on the Settings option on IOS and Edit Channel option on Android. Now on the Channel settings, you can change your name there by tapping on the edit option (Pencil icon).
Make a change and tap on the OK option to change the youtube name.
How to change Youtube channel name on Computer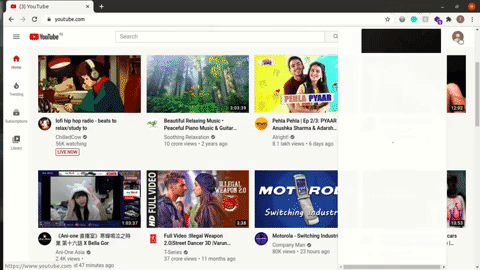 Sign in to your channel on YouTube.
Go to 'Settings' by clicking on your avatar in the top right corner then clicking on the button next to the Creator Studio button.
On the left-hand side, the panel selects the Customization option.
Now select the Basic info tab. Update the channel name and click on Publish on the right-hand side.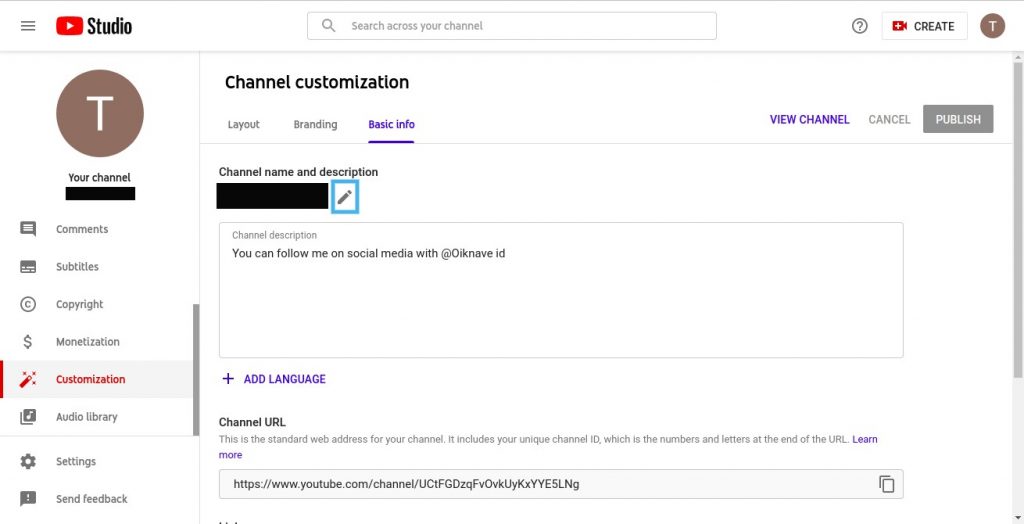 Your youtube channel name has been changed sucessfully!
Note: You can only change your youtube channel name 3 times in 90 days. Also once you change the name on youtube your google account name will be changed.
If you want your Youtube channel name to be different from all your google products. There is an option for that as well. You will have to create a Brand account on youtube and then merge it with your existing channel.
To create a Brand account click here. Here you have to keep in mind that your youtube comments and your verified badge will not be transferred, the rest of the content will be transferred there. So before continuing make sure you want to change your account into a brand account.
Hope you liked this blog and it may have helped you making changes to your account. Do share this blog with your youtube community.
Until next time. Chao 🙂