Whatsapp has become an integral part of most of our lives. The first thing most people do in the morning is to check their WhatsApp. It's the only app as of now where you can find most of your contacts available for communication. But recent privacy update has raised some concerns among the users of the app. The most used messaging platform now has a new privacy policy for all of its users across the globe except for the European Union.
This new privacy policy has raised alarm in its users concerning the data it will start sharing with Facebook. Although Whatsapp has cleared it that your private messages are secured in the end to end encryption and will not be shared with anyone. But when you read the privacy policy it's clear that even if private chats are safe there are other valuable data that the app is collecting and will share with Facebook and its partner companies to improve their product and ads.
Also except for the private chats, Whatsapp can read your messages that you share with Whatsapp Businesses hosted with Facebook services. This will be done to target personalize advertisements. Although Whatsapp has shared the privacy policy now, according to reports they were sharing user data from 2016.
So many users want to migrate to alternative services where they can protect their data. There are alternatives to Whatsapp available. Let us show you the top 5 Whatsapp alternatives which we think are best for you in terms of privacy and security.
Also read: How to make your Instagram Private including some privacy tips.
1. Signal Messenger (One of the best alternatives to Whatsapp)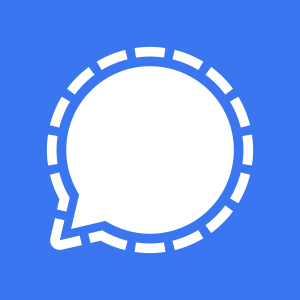 The Signal app is an end to end encryption-based messaging service co-founded by Brian Acton. Yes, he is the same person who co-founded Whatsapp. It's developed by the Signal Foundation which is a non-profit organization. It uses the Internet to send one-to-one and group messages, which can include files, voice notes, images, and videos. It can also be used to make one-to-one and group voice and video calls, and the Android version can optionally function as an SMS app.
The best part about this app is its free and open source. So, anyone can see the source code of this app. This app does collect your contact number at the start for verification purposes, but apart from that, no other data is linked to you. Here, it offers most of the features Whatsapp has like disappearing messages, stickers, and many more.
Available on: Android, IOS, macOS, Windows, Linux, Web app
Price: Free
End to End encrypted: Yes.
2. Discord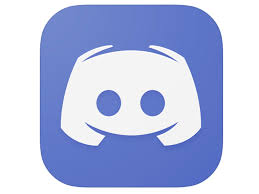 Discord is more than a platform for gamers. It offers a large number of features. Many use this for gaming, but there is a one to one messaging and group feature of up to 10 members. If you want more users you can create a server of your own. It is safe and secure and often ignored by many as a messaging alternative.
Yes, it has some learning curve and is not easy at first, once you are all into it you will recommend it to your friends and family.
Available on: Android, IOS, macOS, Windows, Linux, Web app
Price: Free
End to End encrypted: No.
3.Telegram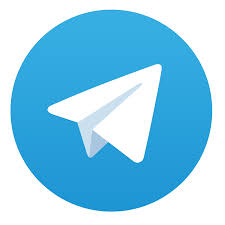 Telegram is an open-source messaging app that has been a tough competitor to Whatsapp for a while now. Along with the features Whatsapp offers Telegram has a tone of more unique ones. Groups can consist of up to 2,00,000 users, the ability to share up to 1.5 GB files, Secret chat option with end to end encryption among many other features
There is a maximum chance that you find a public group of your interest. This feature is the best selling feature of telegram. It does offer end-to-end encryption to secret chats, but for public groups, this feature is not available. The app offers end-to-end encryption for voice calls by default.
Available on: Android, IOS, macOS, Windows, Linux, Web app
Price: Free
End to End encrypted: Yes (Partially).
4. Snapchat
Yes, Snapchat can be good alternatives to Whatsapp. Apart from the stories feature the app is famous for which led Facebook to copy it to Whatsapp and Instagram, the app does have one to one messaging option. It was made with privacy in mind.
The features this app has such as self-destruction of data after a set time limit, and it also notifies when the other user has taken a screenshot. Snapchat offers a maximum of the features of Whatsapp such as group chats, voice calls, and video calls. Video calls can have those awesome Snapchat filters.
Available on: Android, IOS
Price: Free
End to End encrypted: Yes.
5. Skype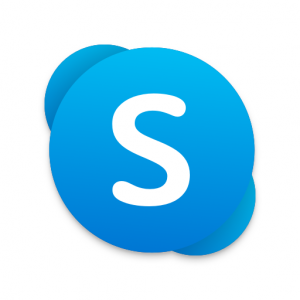 Skype is mostly used for video calls, it can be used as a messaging application as well. It's mostly used by businesses for communication but can be the best alternative to WhatsApp if you are more into voice calls and video calls. Also, it has Microsoft in the backing, so we can be sure that data is in good hands.
It has recently introduced an end to encryption for private conversations. It's available on all the major platforms out there.
Available on: Android, IOS, macOS, Windows, Linux
Price: Free
End to End encrypted: Yes.
Apart from the above list, there are many other apps in the market out there such as Line, Threema, Viber, Keybase, Wire, etc including some blockchain-based messaging apps such as Dust, Status, Sence.chat among others. The ones we have chosen are more of the famous ones and we have used them all personally. There was an Indian alternative as well named Hike Messenger app but has recently shut down because of lowering user's engagement.
All the services on the Internet which are free, technically are not free as you are the product for those services. So, data privacy is critical, and we should be more aware of the policies we accept.
If you liked this blog please do share it with your loved one's especially on Whatsapp.
Untill next time, Chao 🙂