Information technology is rapidly changing the way we communicate and perform our day to day tasks. One of such technologies that are growing faster is voice-based technology. People around the globe are shifting from manually typing to directly searching the information through voice. That's where Voice Assistants comes into play.
"Every once in a while there is a tectonic shift in technology, and we think voice is one of those"

Nick Fox ( Product Manager, Google AdWords)
Voice assistants are applications that understand voice commands and perform the asked tasks. Well, they have become smarter and are even have conversation features if you want to just speak anything random. Earlier voice assistants were mostly based on laptops, smartphones, and tablets, and they even have their own devices.
Many of the top tech giants have their own voice assistants to cater to the users in doing simple tasks. Google has Google Assistant, Apple has Siri, Microsoft has Cortana, Amazon has its own Alexa, and even Samsung is not left behind and having its own voice assistant named Bixby. There are other tech companies to having more voice assistants of theirs.
Here we will be having a look at some of the well-known voice assistants devices by the same tech companies. There are other smart devices out there with integration with all the major assistants out there.
Lets check the features these best wellknown voice assistants provide.
The Popular Voice Assistants Devices
Below are the some of the most popular devices for voice assistants.

Amazon Echo Dot is powered by amazon's own Alexa voice assistant. The futuristic-looking design and 360° light effect at the bottom, do give it a premium look. While Amazon has other products as well such as Echo Show and Amazon Echo Studio etc, we are going to have a comparison and overview of one product each by every competitor.
Amazon Echo Dot 4 is surely a visual makeover of its previous Echo Dot 3 and also costs slightly higher. The smart device comes with Bluetooth and wifi support. The feature we like here is the physical controls it comes in. It has an option to turn off the microphone as well which is an additional point if you don't want Alexa to listen to you every time.
Pros
It comes with a 3.5 mm port for connecting with other devices
More useful for shopping, as Alexa is better connected with the Amazon store.
Futuristic build and good connectivity
Cons
Does not include line wire for a 3.5mm port.
The speaker lacks bass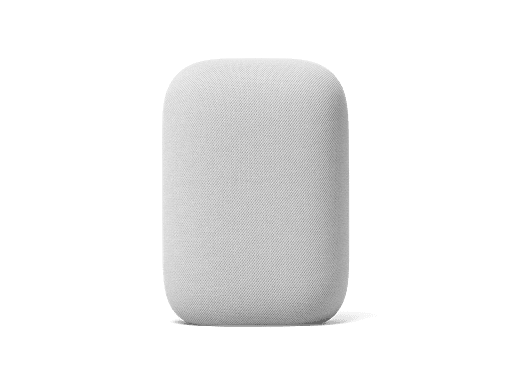 Earlier none as Google Home, it is Google's answer to competitors Amazon and Apple. As you can expect Google Nest audio has better results on search results and correct answers to your question if compared with its rivals. It comes with smart touch controls rather than physical buttons. It does have better and loud audio if compared to Google Nest Mini.
Pros
Attractive Price
Google Assistant is more powerful
Better than its predecessor
Cons
Bass is not good due to its compact size
Can be a bit harsh at high volume
Missing point of interest in the mids and high pitches
Apple Homepod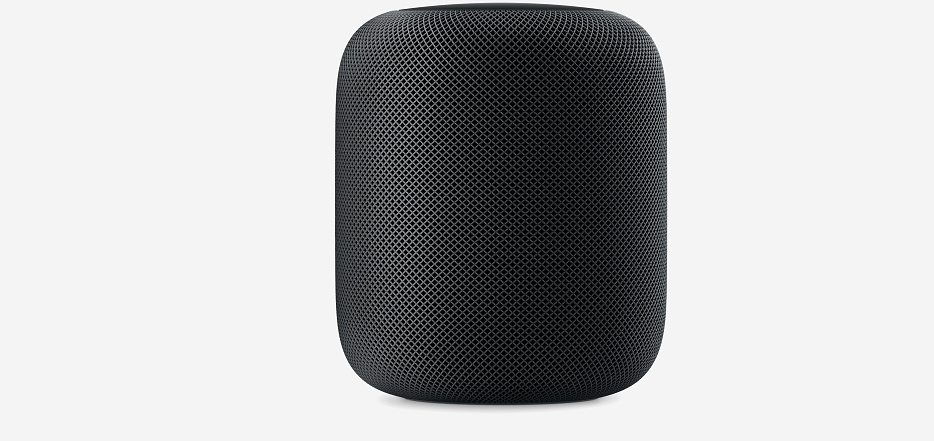 One of getting this is if you are a die-hard Apple fan. It easily integrates and works perfectly with the Apple ecosystem. To be true apart from the build quality and the brand name it does not provide much edge or reason to purchase Homepod, provided there are better devices out there compared to it.
Pros
Smaller, strong, and in vogue
Siri and Apple Music functions admirably Profound
Definitive Sound
Cons
No support for Bluetooth streaming
Not compatible with other devices outside the Apple ecosystem.
Siri is not updated or at the level of quality compared to other voice assistants.
Apple Music required to stream music
Limited third party support
Above are just some of the well-known voice assistant devices that are dominating the market for a while. Other devices you can check are JBL Link Portable, Sonos One, etc.
It's Advisable to Turn smart speakers and hubs off for private conversations. And think about where you place them in your home. A study by Adobe on voice assistant use found that consumers are most likely to place their smart speaker in their living room or bedroom, but consider locating yours in a more public location, like the kitchen or foyer, to give you a clear description between where you will and won't be heard.
It's significant that none of these brilliant gadgets will keep going forever: Like each item with a PC inside it, ultimately, every keen gadget will be made outdated. Stick to things that are made by significant brands and backing the large environments, and you'll for the most part get more life out of your buy.
Hope you like this review blog, do share your recommendations in the comments below. Check out the products on Amazon through the respective links.
Until next time, chao 🙂