Snapchat is famously known for its privacy-focused features and has seen exponential growth among millennials. Although it's still a great way to chat and share messages, images, videos, snaps, and more with your friends and family, there are other ways to reach out to more people.
Yes, you can reach out to a large audience of Snapchat. It's the Snapchat public profile, which is a feature that lets Snapchatters create shareable content to connect with fans and followers.
Eligibility Criteria for Public Profile & Creator Account
Before we proceed to the steps on How to make a public profile on Snapchat, there are some eligibility criteria that Snapchat requires you need to take into account.
Snapchat has two "tiers" of public profile. The first tier is the basic public profile which requires:
Users who are 18 years of age or above
Have had the Snapchat account for more than 24 hours
Have a minimum of one friend on Snapchat
And lastly adhere's to the community guidelines of Snapchat
The second tier is known as a Creator account. To be eligible for this profile you require to fulfill the following eligibility criteria :
A minimum of 100 subscribers
have had a Snap Profile for one week
There is at least one bi-directional friendship (both Snapchatters have accepted each other)
Note: When a Creator Account meets criteria, it will be upgraded on a recurring basis and not immediately.
Also Read: How to check if someone has blocked you on Snapchat
How To Make A Public Profile On Snapchat App?
For this blog, we will see How to make a public profile on Snapchat. From the following steps, we will see the whole process of creating a public profile:
Open Snapchat and tap on the profile icon in the top left corner of the camera screen.
Then tap on the gear icon in the top right corner to open the settings page.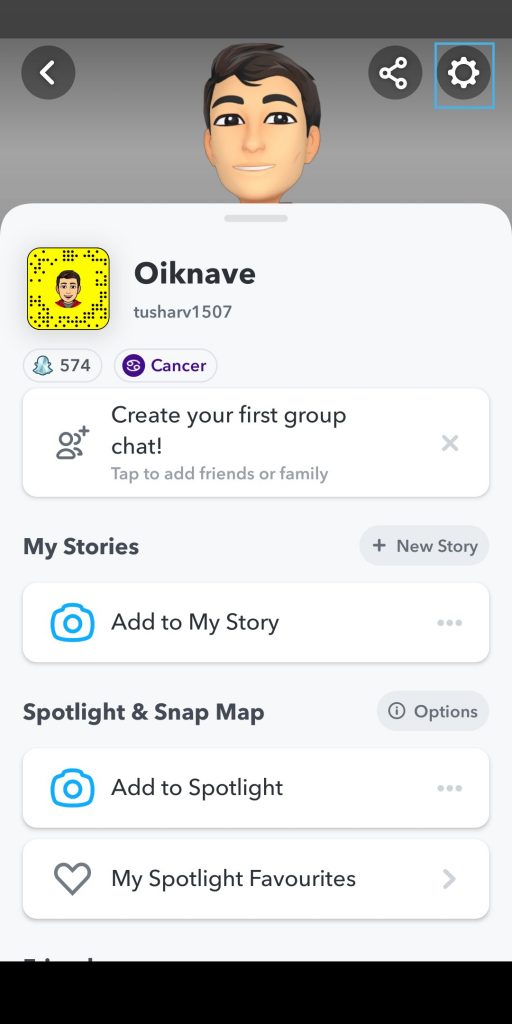 On the settings page, scroll down to the 'Who can…' section. Here we need to make our profile visible to everyone. To do this tap on the Contact Me option and select the first option that says "Everyone".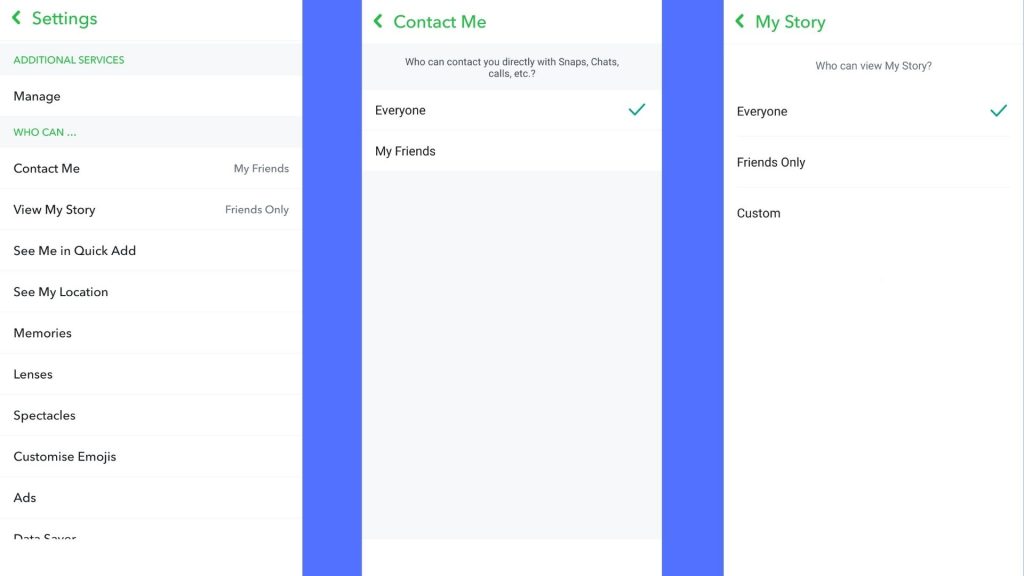 Now tap on the back button and tap on the View My Story option and select the Everyone option.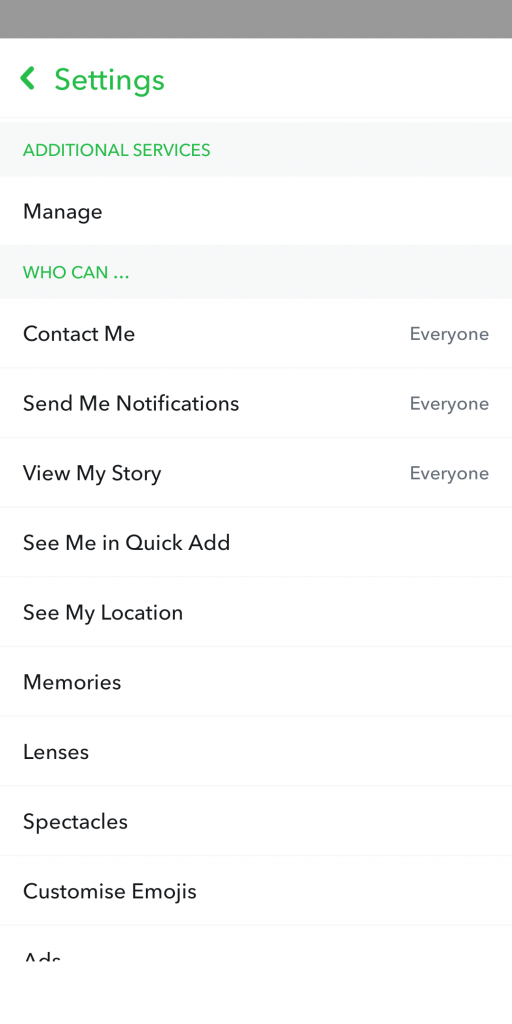 Now when we visit the user profile page again we are greeted with a new section that says Public Profiles. Tap on the "Create Public Profile" option under the Public profiles section.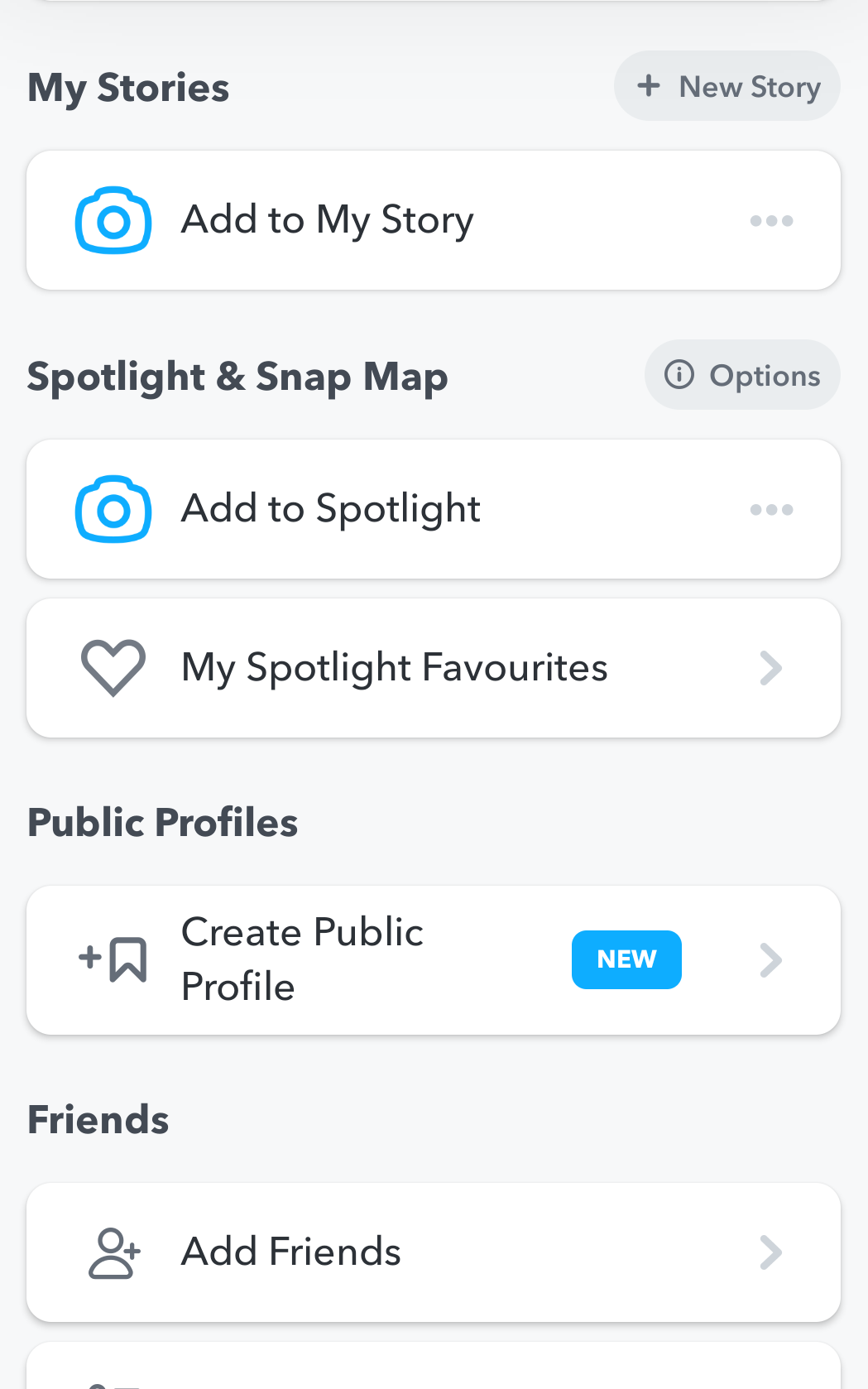 All the benefits and features of a Public Profile will be explained on the screen by Snapchat. Tap on the "Continue" button and then the "Get Started" button.
To create a public profile, you will see a pop-up for the final confirmation. Select the Create button to continue.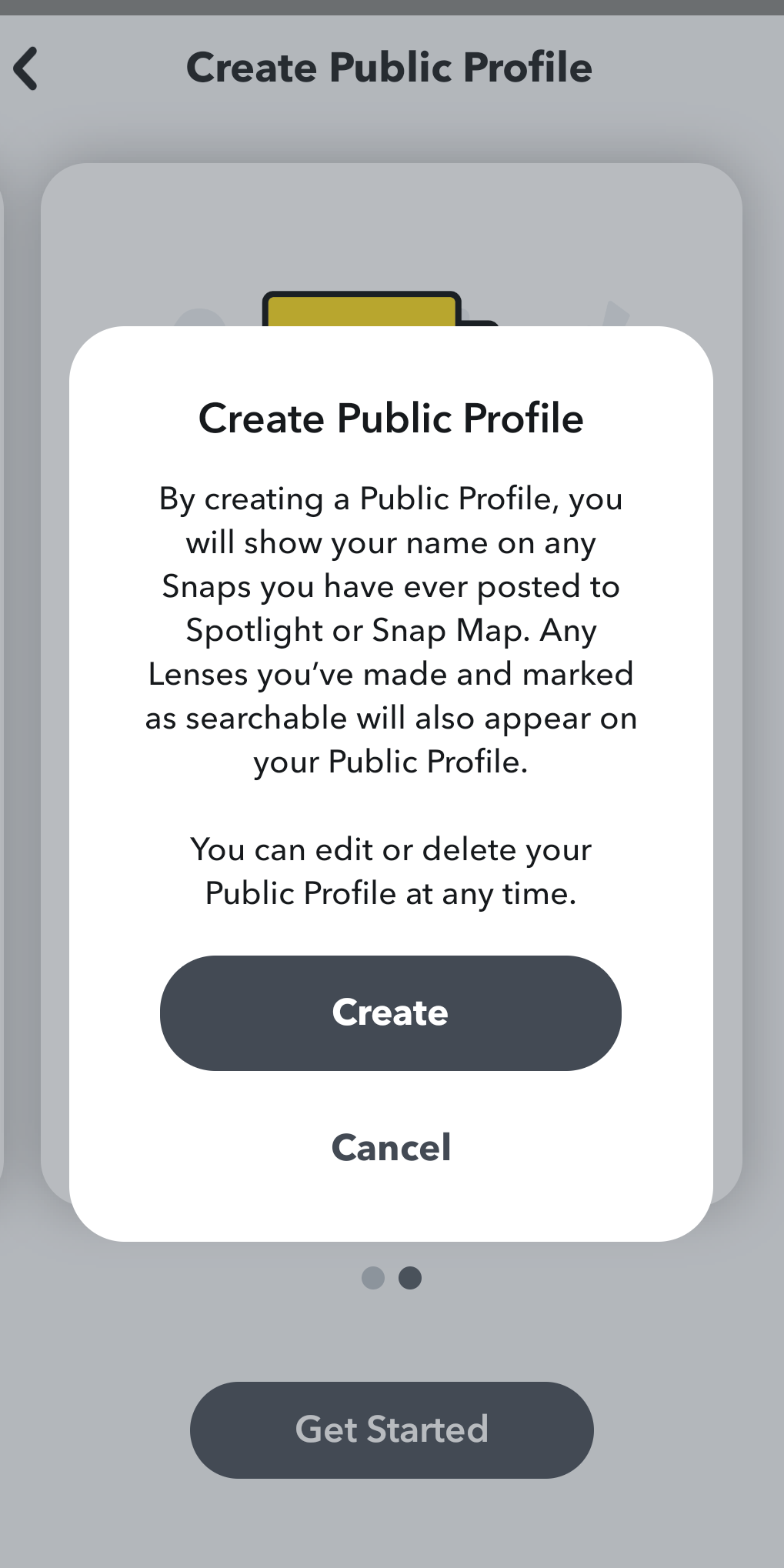 Back on the 'Settings' page, you should see a section 'Public Profiles' with a new option called 'My Public Profile' under it. To get started, tap on it.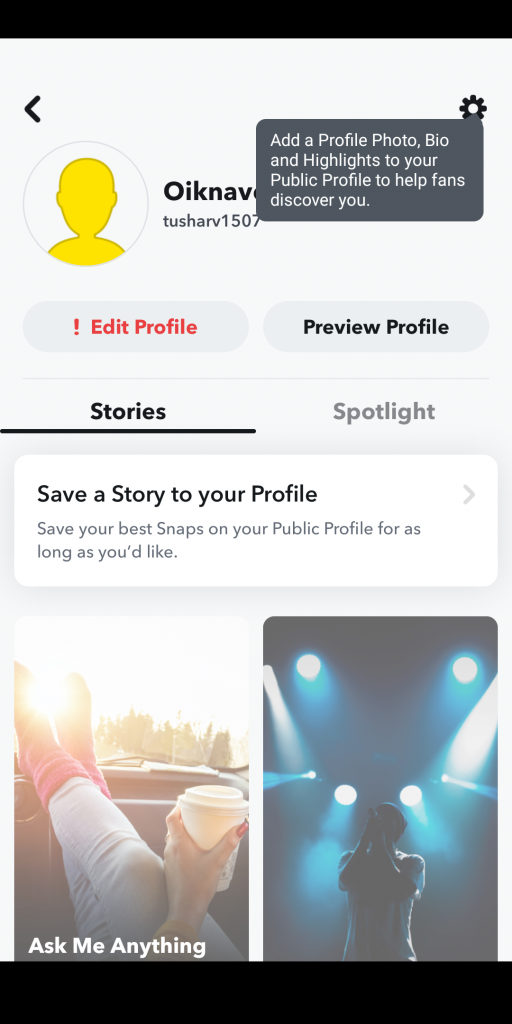 Now you can edit the details included in your public profile by tapping on 'Edit Profile'.
That's all there is to it! Your Snapchat Public Profile has been created!
Note: If you cannot find the option to create a public profile in your app version, then try to change your location to the US with VPN help. However, this only seems to work for some users. In case it does not work for you, you'll need to wait a few days for Snapchat to introduce Public Profiles to your area.
If you have any questions related to the steps you can comment down below. Share this blog with your others.
Until next time,
Chao 🙂