How to Invite your friend on Facebook with Just One Click? Well, The best way to engage more audience with your business is to have a Facebook fan page.
But clicking on every friend on the list to invite them is a really difficult task. Therefore, in this article, we'll show you how to invite your friends on Facebook with a single click to a page or event.
This technique is really useful when you have a large number of Facebook followers. So rather than inviting every one of your followers to like the page and becoming quickly tired, here's how you can achieve this with just one click.
Let's find out!
We've found a very straightforward method to invite your friends on Facebook. Using the Facebook Invite all Friends extension (You can find the install link below), inviting any number of individuals will become easy.
Here's how to invite your friends on Facebook with a single click!
Invite All Extention
The purpose of the Facebook ToolKit Extension (you can find it on the chrome web store) is a collection of Facebook automation tools, whereas the 'Invite All Friends on Facebook' extension is to instantly invite all of your Facebook Friends with a single click.
Haven't created a Facebook Page or a Group yet? Here's everything you need to know about Facebook groups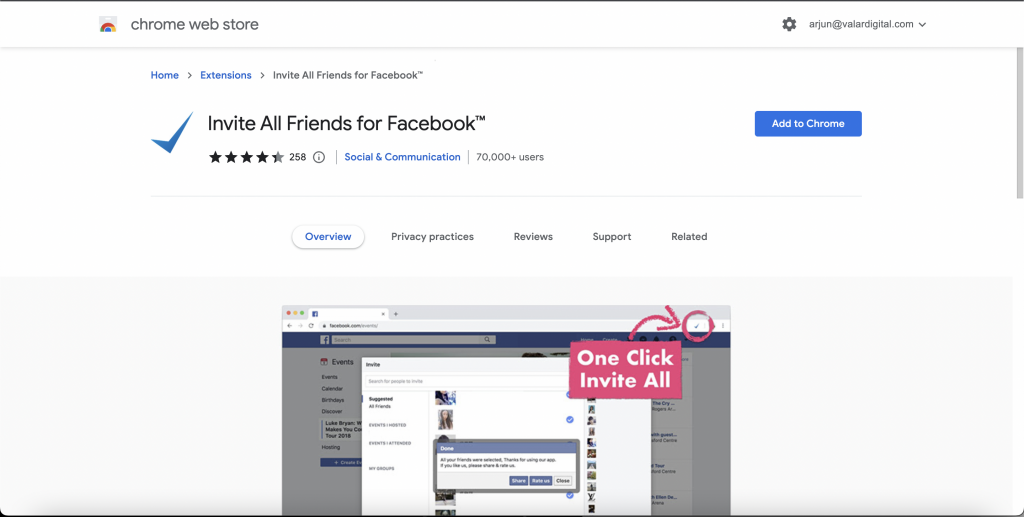 Log in to Facebook, go to the page you wish to invite your friends to, and click the 'tick mark' shown in the image below.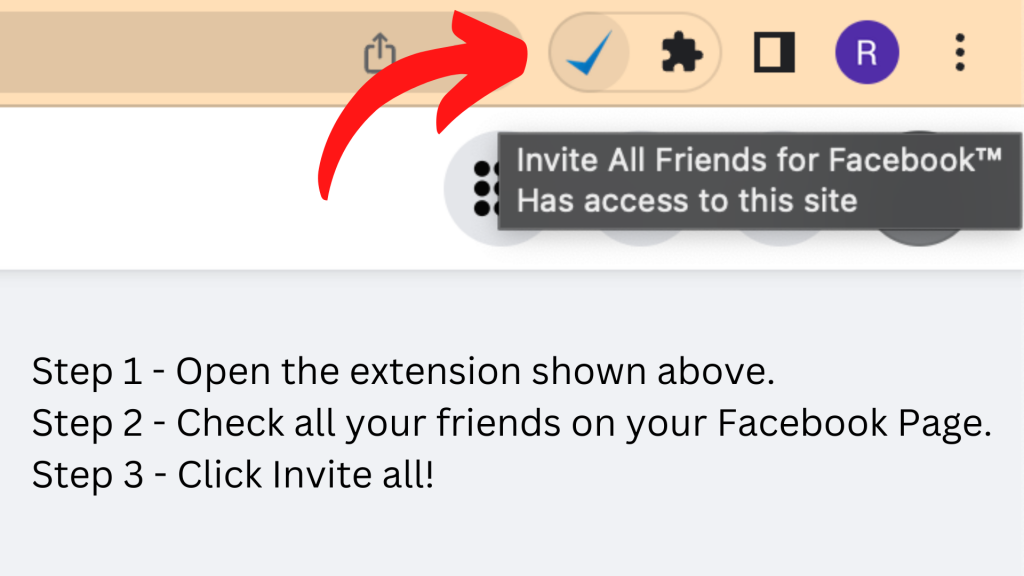 Wait & see as invitations are sent to all of your friends.
When all of your friends have been invited, a pop-up window will appear, and you're done.
Remember: Using this extension to invite more than 1000 friends at once in a single day can temporarily block your Facebook account.
Use this extension if you have enough friends on the list & send out invites to make your Facebook page recognized!