In this article, you'll discover how to recover an Instagram account without an email or phone number. Have you forgotten your Instagram password and don't know your email address or phone number? You won't be able to reset your password if you don't have access to your email or phone number.
As a result, you must contact support for help in regaining access to your account. If you believe your account has been hacked, you should do the same.
Contacting Instagram support, on the other hand, is difficult because they are difficult to reach. This article will discover how to Recover an Instagram Account without an email or phone number.
Also read: How to delete Instagram comments.
How to Recover an Instagram Account via Help Center?
Follow the below Guide to learn how you can contact the Instagram Help center and how to appeal your case.
Assume you're unable to access your email or have forgotten the email address you used to Sign up for Instagram. For example, suppose you purchased a new phone or laptop but did not back up your data. You updated your phone number, but the account is still linked to the previous one.
Then follow these Steps to Recover your Instagram Account without Email or Phone Number.
2. Type " Instagram help center. "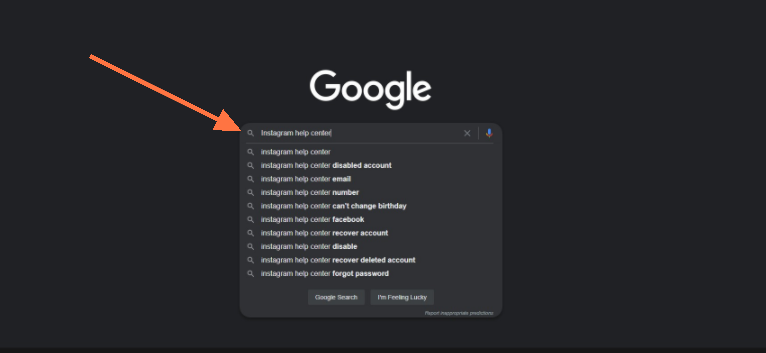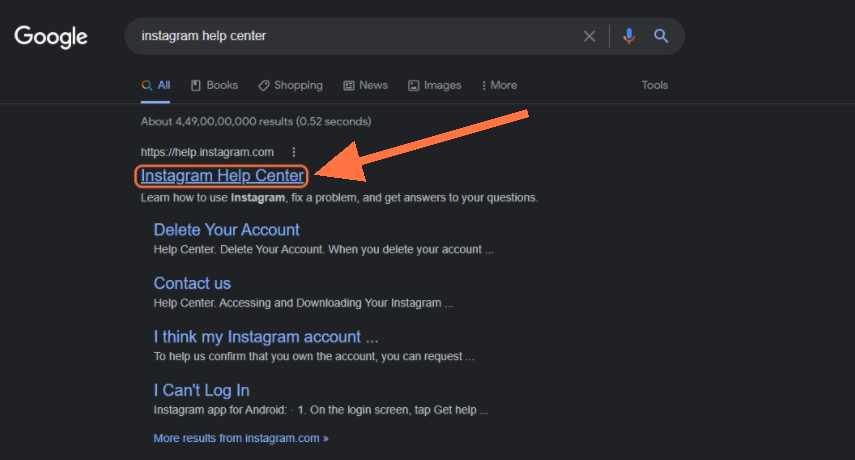 4. Navigate to the Privacy, security, and reporting tab in the left menu panel.
You can go around and explore tabs and options on your own to help you with any other problems precisely.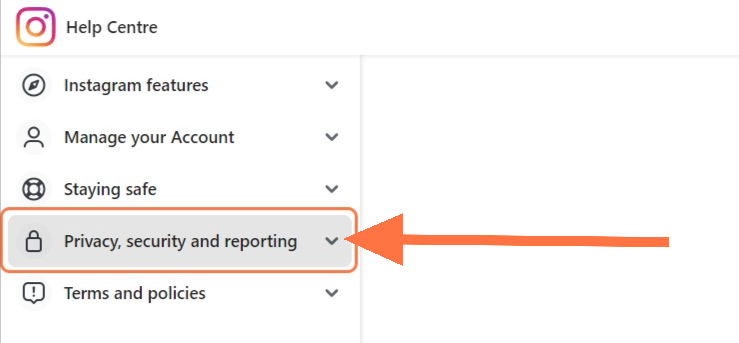 5. Click on Login and passwords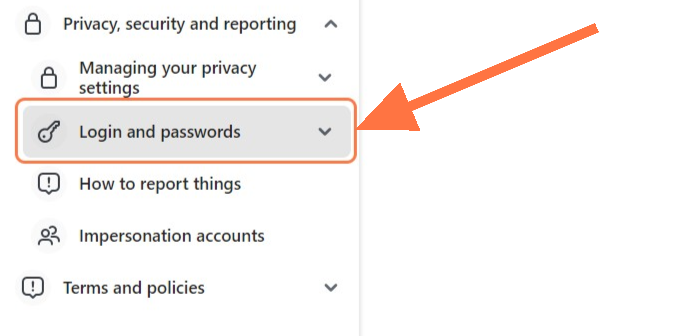 8. Press on the get login and password help link.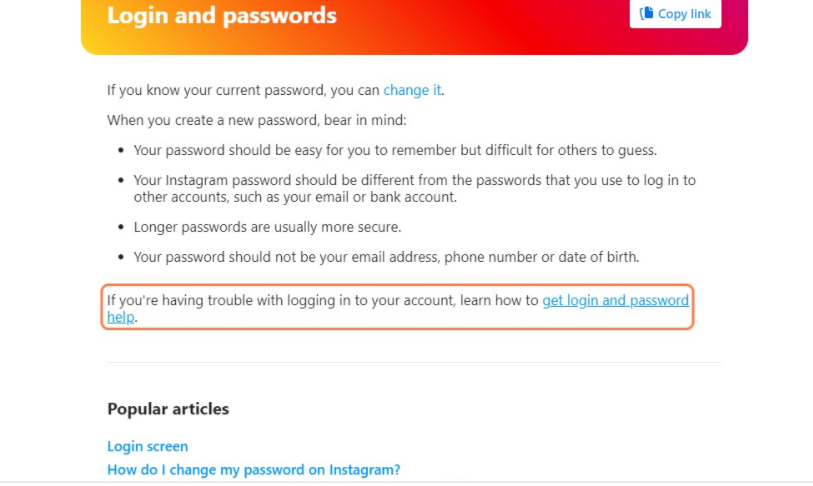 9. Select the "What can I do if I've lost access to the email address or phone number I signed up with on Instagram?" option
You will get various options under it to choose from.

11. Click on No under "Was this Helpful Dialogue Box".
When you do that Instagram gives you a dialogue box where you can explain your issue to them, be creative and authentic.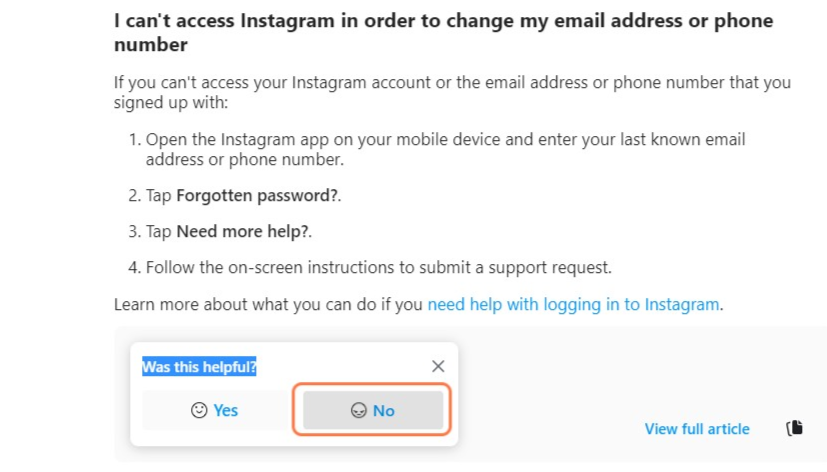 12. Now, Copy and Paste the following text and Submit the Comment to reach Instagram Help Center.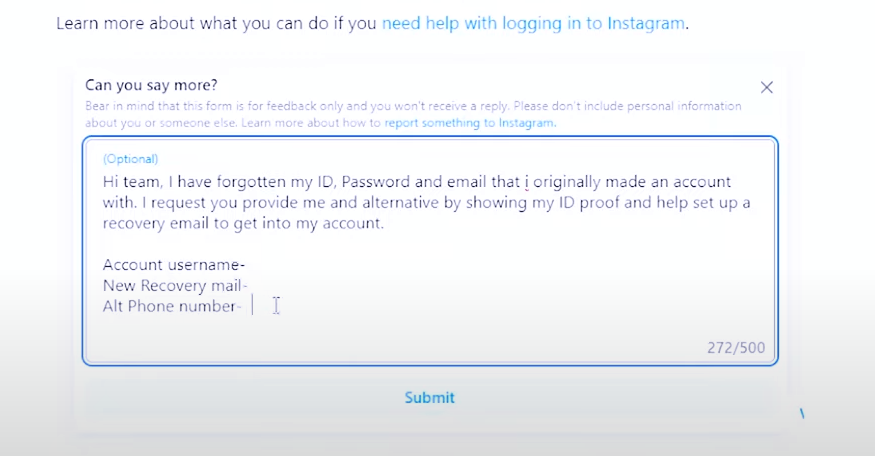 COPY FROM HERE
Hi team, I have forgotten my ID and Password and Email that I originally made an account with, I request you provide me any alternative by showing my ID proof and help set up a recovery Email to get into my account.

Account Username-

New recovery email-

Alternate phone number-
In the above text, you have to mention all the details of your previous account and why you cannot log in. Disclose your Email ID and phone number with an Alternate Email ID that you have access to, as Instagram will contact you on that Alternate Email ID and update you regarding your account status.
After you have submitted the Text, Instagram will take notice in 3-4 Days and will revert to your alternate Email Address with details and a verification process that you can follow and get your account back.
You can comment below on how you like this blog, and share it with your friends.
Seeya!