Facebook is the most popular social networking website in the world. Signup process of Facebook is more secure these days. You should have one email or mobile number to create an account on Facebook.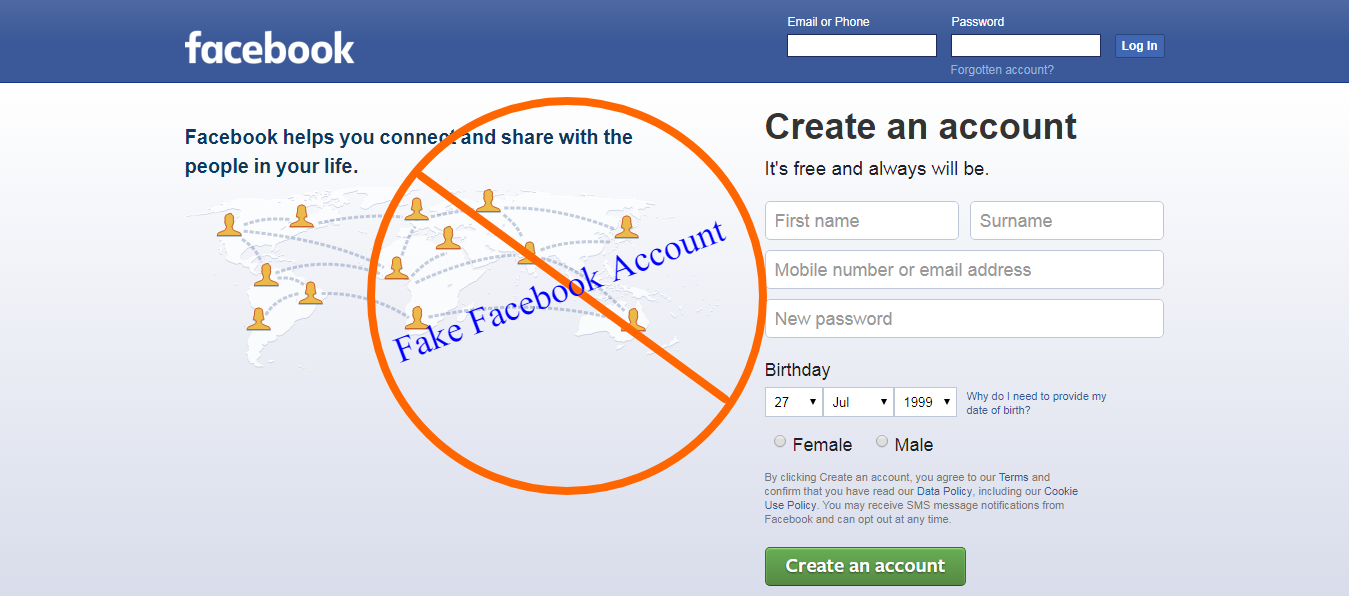 But in this post i am going to tell you a trick that how will you be able to create an facebook account without having an email or mobile number. This trick will take only 1 minute to setup your facebook account in an very easy way.
Make fake Facebook account in easy 5 steps :
Go to 10minuteemail website.
This will provide you an email id, copy that email id.

Open Facebook website. Fill the details in signup form and paste copied email in email section.

Click on "Create an account" button, your facebook account will be created.
Now go to 10minuteemail website again and refresh the page. You will see an email from facebook there. Click on that email, it will ask you to confirm your facebook account. Click on "Confirm Your Account" button and your facebook account is created now.
So using these easy steps you have created a fake Facebook account without having an email id or mobile number.
Note : Do not use this trick for any illegal purpose.