1) Start with your Instagram profile
The first step to link your Instagram account to a Facebook page, log in your own Instagram account, then select the profile icon in the lower right corner and tap in the top right.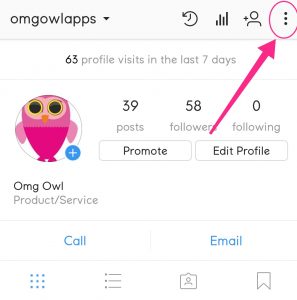 That will take you on options, where you can change your account settings.

2) Set up your linked accounts
When you will get your options scroll down, you will get  "Setting"> "Linked Accounts".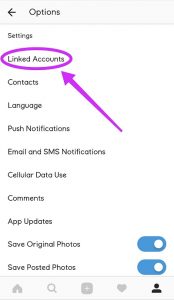 Tap on "Linked account" and you'll see all of your options for which social networks you can link with Instagram.


3) Connect to Facebook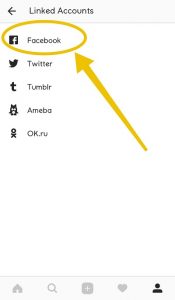 Click on Facebook, You'll need to be logged into facebook from your phone for this step. once that's done, tap "Facebook" on your Share Settings screen.
You'll be asked to continue as yourself, tap that button.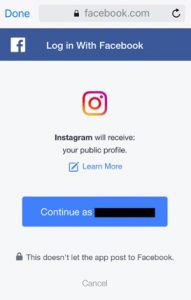 Next, you'll be asked for your privacy preferences, you will just sharing your photos on bussiness page, you can select "Friends".  Then tap on continues.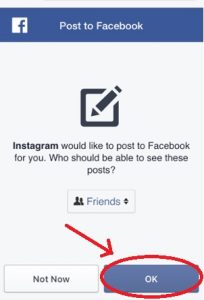 Next step is to click OK button. You will be taken back to your Share Settings, where Facebook should now be selected.
4) Pick where you're sharing on Facebook
Once you linked your Facebook account to Instagram, You will want to use your share settings to determine where on facebook you will share your Instagram posts. If you have just now authorized Facebook to link with Instagram, images will be shared on your personal Facebook profile by default.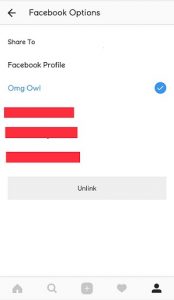 Tap "Share To" that will display all of the places on Facebook where your Instagram photos can be posted.
Once you've chosen the Facebook page where you want your photos to be posted.
Now, your Instagram photos are being posted to your Facebook business page of choice.
5) Make sure you're sharing responsibly
If you are using Instagram for both business and personal account.
Remember: you have to modify these settings every time you want to post changes where your photos are posted.
6) Start sharing!
You linked your Instagram account to the facebook page! Now, you can go back to your home screen, and choose which photo you want to post.