Facebook is by far the biggest social network, with 2.74 million active members per month. Due to the large potential audience, it might be difficult for you to find your target market. The quickest approach to increase your reach with only a few clicks and a modest payment is to use the Facebook Boost Post button.
As a social media marketer, there are certain things you must know. We have curated this post for you to ensure you know it all.
What is Facebook Reach?
Facebook reach is the most important factor in the brand and promoting your business. Facebook reach refers to the number of people who saw your posts, videos, or other content. Every indicator you may monitor is impacted, including interaction, likes, comments, clicks, and unfavorable reviews. Facebook allows for free content posting, yet it may be expensive to reach your target audience. It does, however, have a wide range of advantages.
What are the Different Types of Facebook Reach?
You must have heard about post reach and page reach. But these are different in terms of weightage. Page reach is the total number of individuals that viewed any of your posts during a specific time frame, whereas post reach is the total number of the audience who viewed your post on their feed. Further, the post and page reach are classified into three main categories: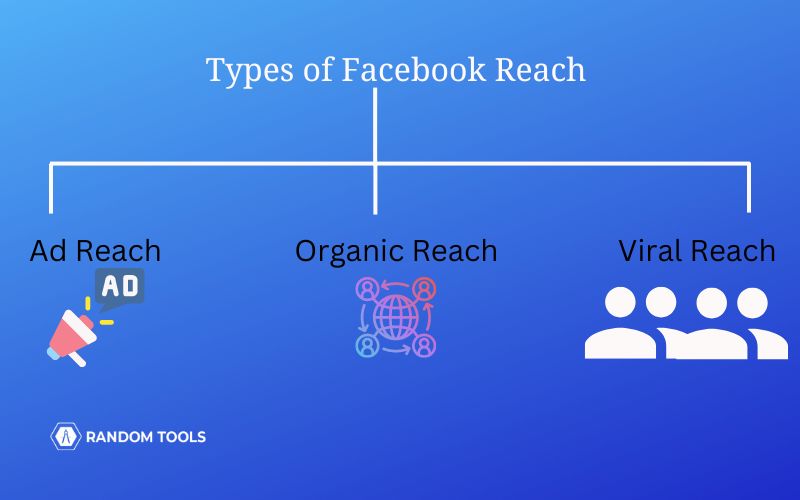 Facebook Ad Reach
Facebook ad reach is the number of people who see your ads. However, the metric is estimated. This is the result of using paid advertisements and targeting an audience. The effectiveness of your advertising and how efficiently you were able to target the audience are gauged by ad reach.
Facebook Organic Reach
Organic reach refers to how many people your Facebook posts may reach for free. You must adhere to the 80-20 guidelines to increase your organic reach. 20% of your postings should be promotions, with the remaining 80% being more sociable.
Facebook Viral Reach
Facebook Reach Viral is the number of individuals that saw or came across your material as a result of another user engaging with it through likes, comments, tags, or shares is known as your content's viral reach. For instance, even if their friends are not followers of your page, they will see your post if a fan likes, comments, or shares it.
Benefits of Boosting Facebook Reach
Boosting your post or page is the best and easiest way to promote your brand. Here are a few benefits of boosting Facebook reaches:
Increased Engagement
Reach is one of the main advantages of promoting a Facebook post. Boosting a post can help you reach more audiences than just those who currently engage with your page. Thanks to the built-in marketing tactics, you can be certain that you are contacting the individuals who are most likely to be intrigued by what you have to offer.
Exposure to New Audiences
When you boost your postings, you have a choice of who to target. Your page will be visible to all your fans' friends if you want to target people who like your page and their friends on Facebook.
Access to Analytics
You may get statistics showing how effectively a post performs when you enhance it. You may improve your Facebook approach over time by learning what fits better for your Facebook marketing objectives.
Easy to Use
The ease of use of enhancing your postings is another fantastic advantage. Facebook has done a great job of making the procedure simple, so you can reach without feeling under pressure. You may choose your desired audience, budget, and the boost duration from a single screen.
5 Effective Ways to Boost Your Facebook Reach
There are numerous ways to boost your Facebook reach. Some of them does not require you to invest a fortune. We have mentioned some of the effective ways below:
Ask Questions (QNA)
The impact that asking questions has on your levels of participation will amaze you. Individuals frequently respond positively when asked for their input. Use material that asks open-ended questions, caption contests, and fill-in-the-blank challenges to elicit comments from your These kinds of blogs are an effective approach to reach both your existing and new audience.
Use Images or Graphics
Incorporating graphics in your Facebook posts is one certain approach to ensure that your material reaches the right audience. Because Facebook's algorithm favors posts with photos, this increases interaction. Including high-quality photographs, amusing pictures, images of your employees or customers, pictures of how to use your items, and pictures that convey your business's delight in your material.
Use Hashtags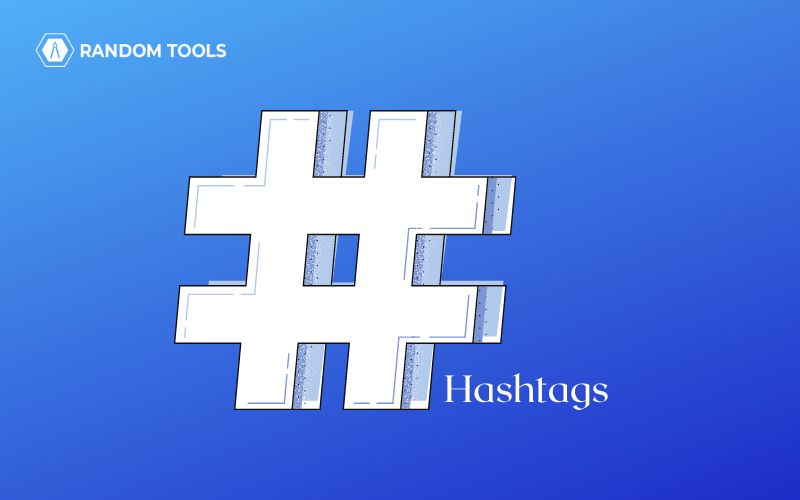 Hashtags made a major comeback in 2020 after people said they could no longer add benefits to their posts. Adding hashtags to your posts can help you index your content. You can use five to ten hashtags in a single post. You can even add hashtags to your old posts to boost their reach.
Optimize Your Content and Captions
Make your captions crisp and to the point. Do not add unnecessary words or phrases that might confuse the Facebook algorithm. Though not everything is in the hands of algorithms, what you do might affect your reach. Also, avoid external links to retain your audience to your posts. This also helps you get organic reach.
Use CTA
Excess use of CTAs can be a little slippery. But if used properly can get you a good number of reaches. It is a direct marketing tactic and a great way to engage your audience with your posts. Remember, never use clickbait, as these can harm your brand reputation.
Which Post Should You Boost?
As the first step, look for posts that have been viewed multiple times organically and have a good ROI. Pick any of those and boost them. Below are a few posts that might be worth boosting:
Link to a Monetized Site
Boosted posts are a terrific technique to drive people to your website from Facebook if you have a compelling call to action (CTA) or campaign running there.
Useful Content
Content that resolves your audiences' problems are the best to boost. Keep your content informative and conversational, as people love reading conversational posts.
Content that Helps You Get Your Audience on Your Email List
Giveaways or any other campaign that will compel your audience to land on your email listing are great.
What are the Best Ways to Measure Facebook Reach?
Several social media marketers looked at how many individuals a post had reached and compared it to their total number of followers. Then they computed a percentage of how many fans that meant. The most valuable perspective is no longer that.
Thanks to Facebook's new Insights feature, you can see how many followers are online right now. Hardly does a Facebook page post last up to two to three hours. Considering that, we must compare our results to the number of Facebook admirers present.
Conclusion
Boosting Facebook posts is an excellent strategy to reach more people and increase audience interaction. Ensure you're marketing articles that are already successful and have the best return on investment. Boosting posts is an affordable approach to increasing Likes and interaction on your Page when you have control over your spending.