Facebook is huge being the most popular social media website – You may want to get rid of all your Facebook posts, photos you posted in the past to look clean. Here is how to delete all your Facebook posts.
Facebook reminds you of all your past memories, photos you uploaded If you feel overwhelmed by your Facebook reminder you don't necessarily need to delete your Facebook account or deactivate your Facebook account. You can always clean up all your public posts to make sure people cant see them.
Finding How your Public Facebook Profile Look like – 
You can check how your profile looks like from another user perspective. Just follow the below steps
– Click on your profile icon on top right
– Click on three dots over your profile banner and select "View As"
– Select the name of any person you want to see your profile as
Now you can see all the posts, the same person would see.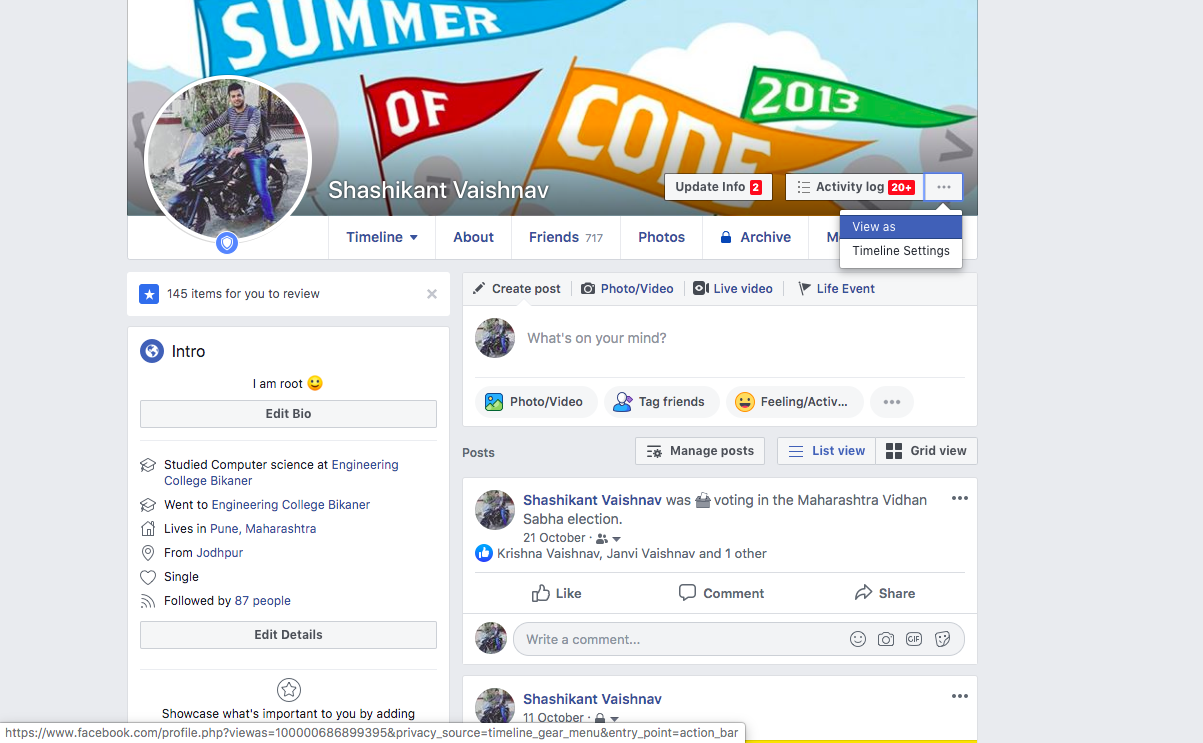 Deleting An individual Facebook Post –
You can delete an individual Facebook post as well. To delete a single post-use can Facebook's "Activity Log" feature.
To go to the Activity log, Click on the dropdown icon in the top-right icon on Facebook navigation. Now you can see all the posts you have posted in the past.
Scroll through your posts and click Pencil Icon > Delete to get rid of a post.

Hide a Post on Your Facebook Page –
You can hide a post to yourself, a few friends or just a group of friends instead of deleting it. To hide a post click the Edit icon on the right. Under Custom, scroll down and select Only me. To open it up again, return to the Custom menu and select Public, Friends, or other groups you might have set up.
If someone has tagged you to a post, you can remove that tag and also enable the tag review so you can disable the automatic tagging in future posts.
Limit Past Posts –
Facebook has a feature to limit all your past posts to Friends only. To do that go to Your facebook account > Settings > Privacy > Limit Past Posts
Now you will see a popup warning you to limiting all your past posts. That is it.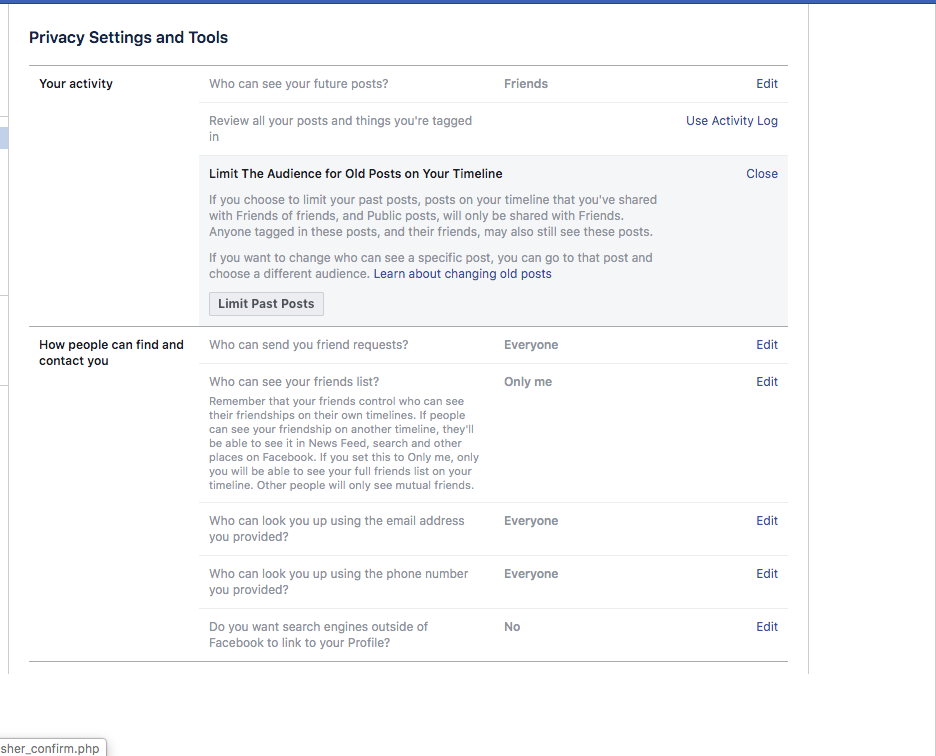 Download Your Facebook Data –
It is good to be safe side, You may want to save all your Facebook data before you delete all the Facebook posts. Certainly Facebook allows you to do download your complete Facebook data in a simple step.
To download a copy of your entire Facebook Timeline, go to Settings > Your Facebook Information > Download Your Information. You will then have the ability to choose what should and should not be included. Click Create Files to download your Facebook information to your computer.