The vast majority of social media users are active on Facebook, which lets them share every happy moment of their lives with loved ones.
Whether it is a new job, marriage, or going out of the country for a job, whatever be the occasion, the Facebook profile is the first place our friends or family know about anything new in your life.
However, if you decide to leave a comment on a friend or family member's Facebook profile, it is a straight invitation to receiving notifications to any reaction they give.
Unfortunately, having a barrage of notifications ring your Smartphone every 10 minutes is a thing no one signs up for.
With that said, we have compiled an easy-to-use guide to help users understand how to delete notifications on Facebook without any hurdle.
Guide to Deleting Notifications on Facebook
Facebook sends every user a variety of notifications as email or text messages for every single interaction they have on the website.
Notifications alert the user to a message their friend sent, or even if their account accessed without their permission.
However, these notifications usually contain messages about a post or photograph in which the user tagged along with any comments on their Facebook wall.
We know that at times it can become a frustrating experience for users on Facebook, and if you want to remove these notifications, then we have the options to help you do so.
Step 1
Firstly, the user needs to login to their Facebook account.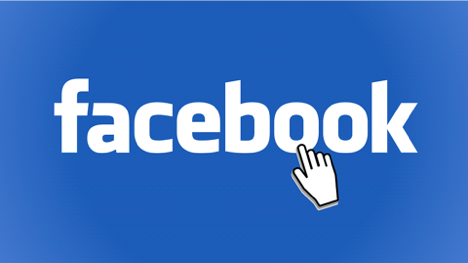 Step 2
Now,  on the upper right corner, they would be able to see a bell-shaped icon, which is the notification button. The user needs to click on the bell icon to access the notification.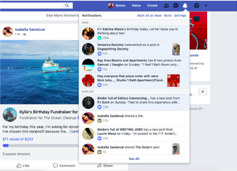 Step 3
Next, you need to look for the notification, which you want to delete. You need to tap on the three dots on the right side corner of the notification.
Each notification has its submenu, which you can access by clicking on these three dots.
Step 4
Select the Remove this Notification option.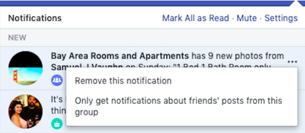 Step 5
Once you click on Remove this Notification, it will delete that particular notification.
However, we would like to throw in a few tips to help you further with other types of notifications.
Extra Tips
In case you want to remove the irritating pop-up notifications appearing in the lower-left corner of the Facebook profile page, just move the cursor to the notification and click the "X" mark appearing on its corner.
However, to delete the notifications sent to your mobile or email address, you need to delete them similarly to how you remove a text or email message.
To remove the red alert notifications appearing on the top left corner of the screen, click on the Globe icon and click on See All Notifications option. Then click on the "X" symbol right next to the notification.
Can I Stop All Facebook Notifications at Once?
No, you cannot disable all notifications on your Facebook web profile, but doing so is possible on the Android or iOS devices.
However, remember that this is the ultimate option, as you would not receive any type of notification after disabling them.