Social media has made it easier to connect with friends and loved ones.
Facebook is a popular social media network, which lets millions of people around the world connect with their friends and family.
It lets people share memories by posting photographs, videos, and status with those in their friend list.
All it takes for a person to join this hugely popular social media network is to register and provide specific information like name and email id.
After the registration process is done, Facebook creates a profile picture of the person. The best thing about Facebook is that it lets users change their names or add on more names to the profile.
However, new users want to know how to change your name on Facebook, and we shall explain this in the guide below.
The Step-By-Step Guide to Changing Name on Facebook
There can be any number of reasons for a Facebook user to change their name, be it taking on a spouse's name or only getting bored of the childhood name.
With that, let us check the steps to changing your name on this social media platform without any hiccups.
Step 1
Log on to your Facebook profile page and click on the downward pointing triangle on the upper right side.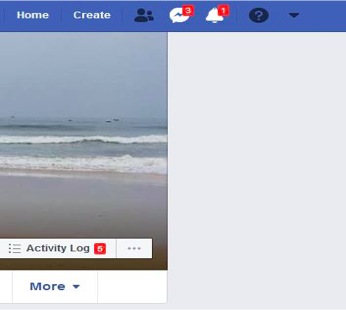 Step 2
After clicking on the downward triangle, the drop-down menu will appear. Now, you need to click on the Settings option.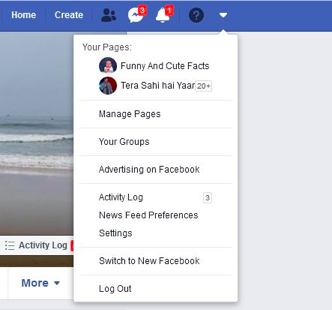 Step 3
Selecting the Settings option will provide you with Account Preferences. You need to choose the General Account Settings page with your name under it.
Now choose the Edit option.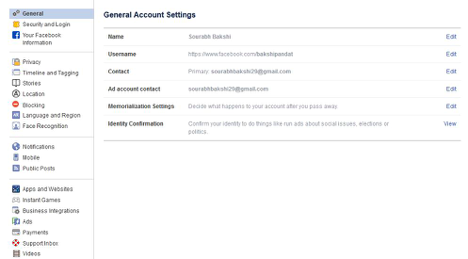 Step 4
In the box on top of the page, you can now type in the new name. Facebook provides you with the option to confirm the changes before accepting it.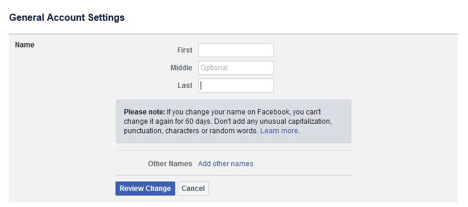 Step 5
Click on the Review Change option. Lastly, check the new name in the popup and type the password to save the changes.
  These were the essential steps to without any issues.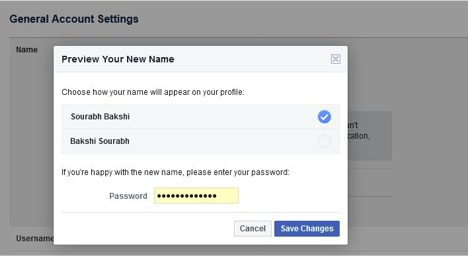 Nevertheless, we still have some way to go.
There are specific conditions, which the user needs to fulfill for changing their name on the Facebook profile.
Pay attention!
FAQ's
What Can I not Include in My Facebook Profile Name?
The first thing to remember when one wants to change their Facebook profile name is the social media network has specific standards.
These standards dictate what is not OK when it comes to changing the name. For example, you cannot use symbols, numbers, repeated characters, punctuation, or unusual capitalization.
You also can never use characters from multiple languages, any professional or religious titles, words, phrases, name of a place, or offensive language, words, and sentences.
It is essential to know these before understanding how to change the name on Facebook.
What Names Are Allowed By Facebook?
The name on your Facebook profile should be the one by which friends call you in daily life.  It makes it easier to connect with other people, which is the reason why Facebook is there in the first place.
Moreover, it should also match any ID or documents as per the requirements of Facebook. These documents can include your birth certificate, driver license, passport, or marriage certificate.
The maximum you can use is a nickname as a first or middle name, only if it is a variation of the actual title.
How Often Can I Change My Facebook Name?
A user can change their Facebook name every 60 days. It helps make it easier to track users. In case you do not like the name, then the only option is to wait for two months.