Facebook is one of the most used social media platforms allows the creators to interact with their audience in a lot of possible ways.  This includes posting pictures, videos, GIFs, or links. Do you know you can also interact with your audience using the polls? You can ask them questions and find out their opinion. This can help you figure out what your audience thinks, before actually changing the content strategies.
One of the possible use cases could be –
1. You would like to figure out what content your audience likes the best
2. You would like to know what time slots your audience would like to listen from you
3. Being more interactive with your audience.
Creating a poll with Facebook – Below are the steps to follow while creating a poll with your Facebook Page, If you can't find the poll option under the "write a status" section below is the workaround. There is no longer an option to post a poll (and several other options that were once there)
Step 1 – Login to Your Facebook Account, Head over to your Facebook Page
Step – Go to Publishing Tools, you can find this in the top tabs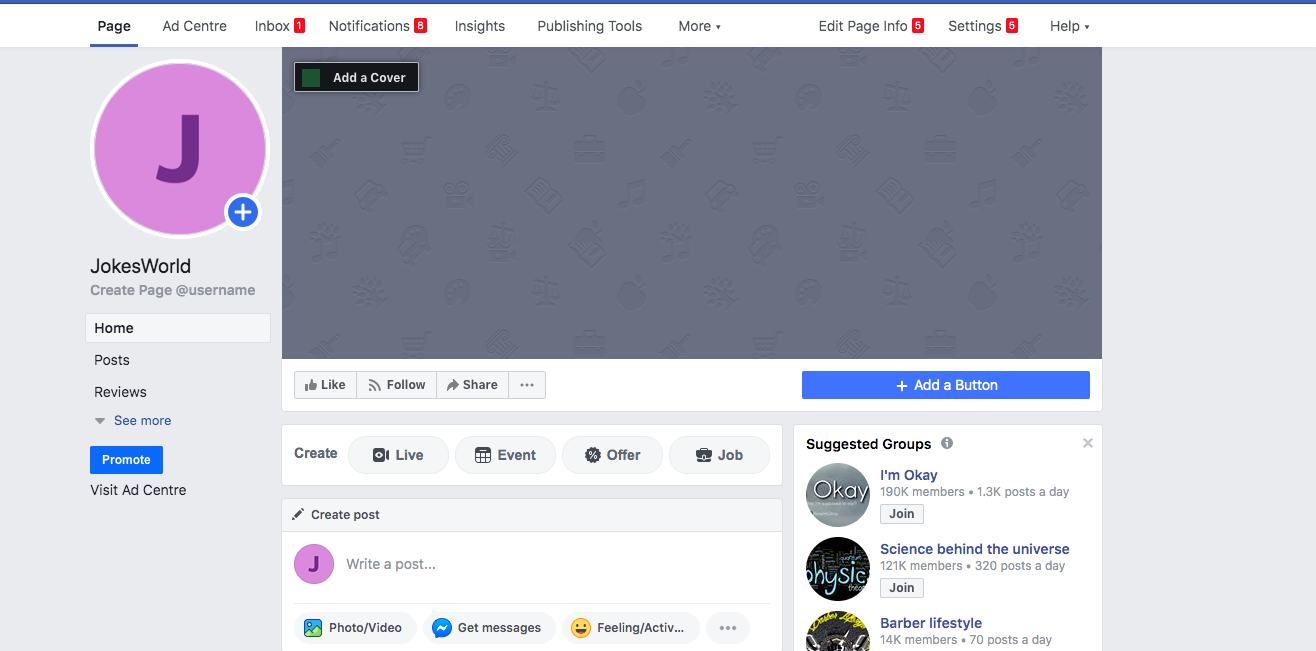 3. Click on "create a post" and now click the 3 dots…
4. You will see an option to create a poll, screenshot below.
5. Now you can add poll options or add poll duration etc.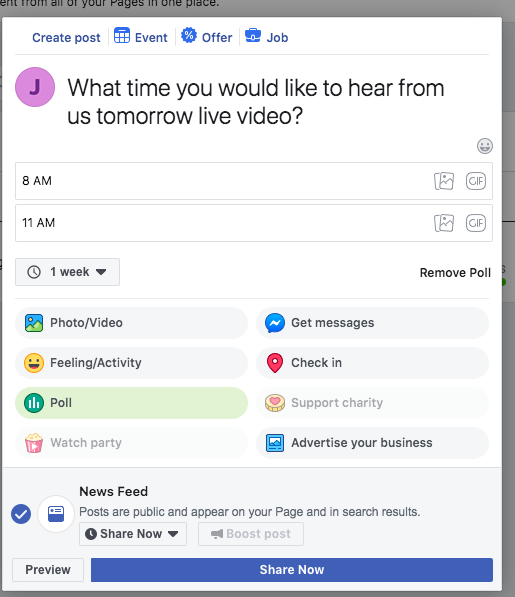 That's it – Happy Polling with Facebook – Any questions, please do let us know in the comments section.